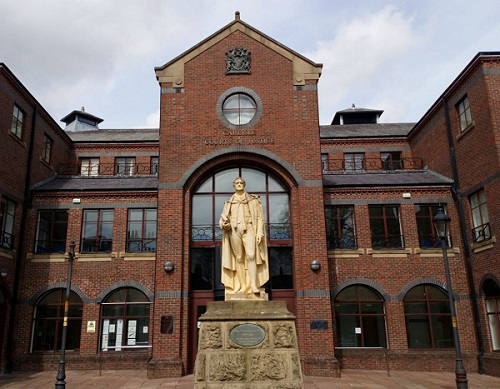 FOUR men accused of plotting to defraud an elderly Carlisle householder are to stand trial – although not until after Easter next year.
The County Durham-based quartet – who include a father and son – appeared at the city's crown court.
They jointly face two charges alleging offences committed between October 2 and November 2 of 2018.
One charge alleges the men conspired together with unknown others to commit fraud having "falsely represented" to the man – aged in his seventies – that building work was required at his address.
A second charges alleges conspiracy to acquire criminal property – cash in the region of £30,000 – "knowing or suspecting it to represent, in whole or in part, the proceeds of money obtained by deception from unnecessary building work"
Christopher Alan Steele, 30, Jack Lawson Burton, 29, John Joseph McMeekin, 48, and his 20-year-old son James William John McMeekin, each pleaded not guilty to both charges when they appeared in court.
Due to social distancing guidelines, Steele and McMeekin senior appeared in the dock while the other two defendants sat in the main body of the courtroom for the hearing.
A trial is due to start on April 6 next year. It is estimated this will last five to seven days.
In the meantime, Steele, of Tantobie, Stanley; Burton, of Central Grange, St Helen Auckland; and the two McMeekins, both of Ash Green Way, Bishop Auckland; were all granted bail by Recorder David Temkin.
One condition states that they must not contact the complainant in the case.