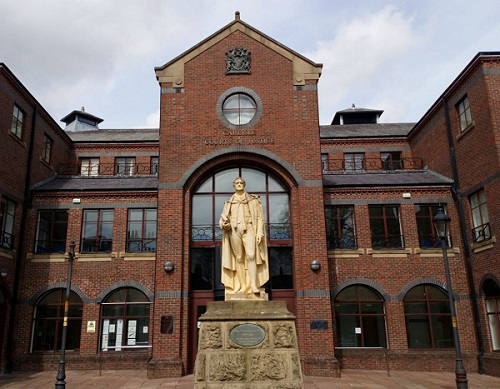 A MAN from Appleby who denies two alleged firearm possession violence threat offence which are said to have occurred in the town is to stand trial later this year.
Paul John Cree, 46, appeared at Carlisle Crown Court this morning (FRI).
Cree denied two charges alleging the possession of a firearm with intent to cause fear of violence. Court papers show it is alleged that Cree had a firearm, namely a .177 Co2 air pistol, with intent to cause two named men to believe that unlawful violence would be used against them.
The charges arise out of an alleged incident which police attended at around 7-15pm on June 27, at Scattergate Close in Appleby.
During a short court hearing, Cree's lawyer, Jeff Smith, gave a brief outline of his client's defence to the two allegations.
A timetable for the progress of the case was outlined and a date for a trial in front of a jury listed for the week of October 26. It is estimated that hearing will last two to three days.
In the meantime Cree, of Rampkin Pastures, Appleby, was bailed to an address at Hospital Road in Nantwich by the judge, Recorder Anna Vigars QC. He was also reminded to co-operate with the preparation, by his legal team, of a statement which formally sets out his defence to the charges.