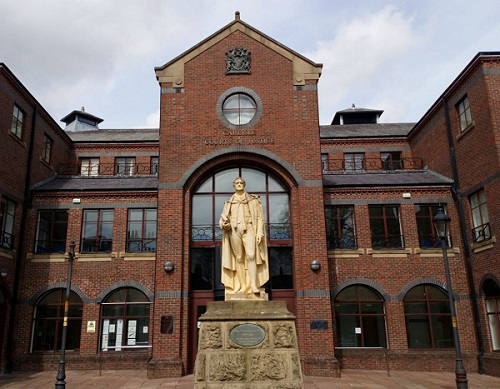 A CARLISLE man seen by police dealing a wrap of heroin on a city housing estate has been spared an immediate jail term.
Simon James Heslop, 39, was said to have lapsed back into drug use and accrued debt following the death of his mother, having previously made great strides to kick a long-standing addiction.
Officers saw a suspicious exchange in an alleyway close to shops at Central Avenue, Harraby, on September 30. Heslop and the man were apprehended after going their separate ways, and found in possession of a £20 note and a single wrap of heroin, respectively.
When quizzed, Heslop's interview with police was said to have fallen into three stages: denial, no comment and then owning up, Carlisle Crown Court was told today (FRI).
He admitted heroin supply and had committed a similar offence back in 2006..
But after hearing mitigation and noting Heslop had generally been making good progress while engaging with drug recovery service Unity, Recorder Ciaran Rankin opted to depart from usual sentencing guidelines governing drugs supply offending in what he said was an "exceptional case".
A 12-month jail term was suspended for two years, and Heslop, of Meadow View, Carlisle, was told he must complete a rehabilitation requirement.
Emotional during the hearing, Heslop said when leaving the court room: "Thank you very much."