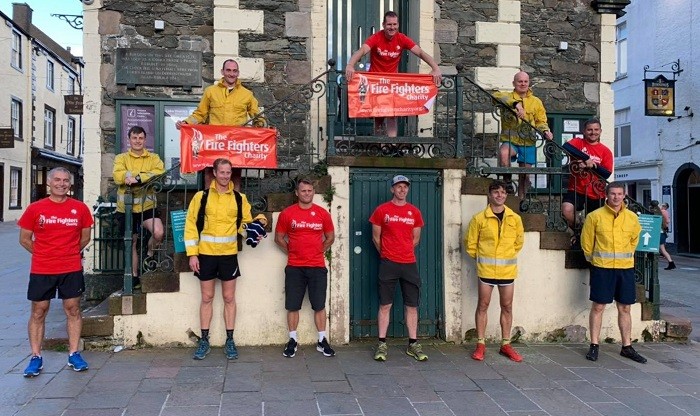 Cumbria County Council's Fire and Rescue Service staff have conquered a mammoth running challenge and have raised more than £2,600 for the Fire Fighters Charity.
A team of 20 staff ran the gruelling 66-mile Bob Graham Round, traversing 42 peaks and ascending 26,900ft in total around the Lake District in just under 24-hours on Friday and Saturday (7-8 August).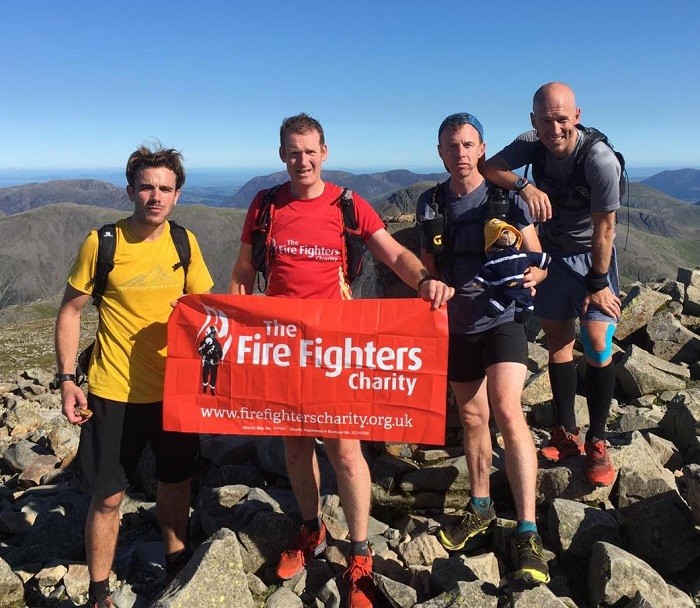 The aim was to raise as much money as possible for the Fire Fighters Charity, which provides specialist mental and physical health and social wellbeing support to fire service staff and their families nationwide.
The charity, which has a residential centre at Jubilee House, near Penrith, has launched an urgent summer appeal. The cancellation of fundraising events due to the Coronavirus pandemic means the Fire Fighters Charity is facing a shortfall in income of £200,000 a month.
John Beard, Cumbria's Deputy Chief Fire Officer, came up with the idea of a team from Cumbria Fire and Rescue Service taking part in the Bob Graham Round to raise much-needed funds for the charity. He said: "The Fire Fighter Charity, like many other charities, has lost much of its income due to the pandemic. They play a vital role for firefighters and we wanted to show our support by organising a fund-raising event. Some of those who ran at the weekend and many of our colleagues have received support from the charity when they have needed it most."
Paul Millburn, Station Manager, said: "We completed the challenge in relays over five legs and really pushed ourselves to complete it within the official time of 24 hours. It was really tough but our determination, team work and camaraderie got us through as well as the drive to raise as much money as possible for the charity. I've benefited from the charity's support in the past and know from personal experience what a fantastic job they do, so this is a cause that's very close to my heart."
Support the charity challenge and make a donation.
More information about the Fire Fighters Charity