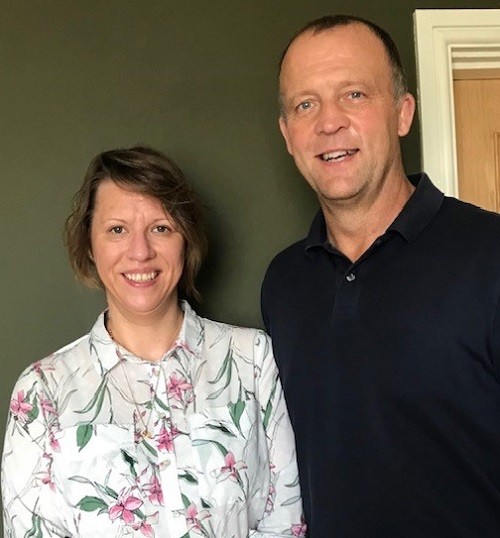 Cumbria County Council's fostering service is launching a campaign breaking down some of the myths around fostering teenagers to encourage more people to consider fostering older children.
The most common myth about teenagers is that they are in care because they are 'troublemakers' whose parents cannot control their behaviour. In fact most teenagers are in care for the very same reasons as younger children; it's not that they are difficult to handle but rather because they have been abused or neglected by their parents.
Being a teenager can be a confusing, emotional and challenging time for any child, and going through family breakdown or upheaval can make life very difficult for some. It is vital vulnerable teenagers get the support and stability they need to help them become well-adjusted adults. Teens in foster care are at an age when they can really benefit from the guidance they are given.
Whitehaven's Fiona and Bob Diamond are long term foster carers to two siblings aged 15 and 17. Fiona said:  "Teenagers often get a bad reputation but I've only had positive experiences. Any child just wants to feel safe and have a secure base, whatever their age, and as foster carers you can have a big influence on the children and their future.
"I always thought I might be at a disadvantage fostering because we don't have kids of our own but you learn how to deal with your own foster children and respond to their needs and we've had some excellent training to help us, as well as great support from social workers and other carers.
"You don't need any special skills to foster teens, you just need to be a good listener, have patience and not be too precious about things.
"The reward for us has been to see the children grow in confidence and to see them develop into quirky, intelligent and smart individuals. Both of our children really love school and college and have a 100 per cent attendance and both plan to go on to university. I can't imagine our life without them now and they know we are here for them – this is their home for as long as they want it to be."
Around 44 per cent of children in care in Cumbria are teenagers and without more people coming forward to offer them secure and nurturing homes, these young people may have to go into residential care or to live with carers outside Cumbria – away from everything familiar to them.
Cllr Anne Burns, cabinet member for Cumbria County Council's children's services, said: "Foster carers are so important in helping to nurture, guide and support children who may not have had the best start in life. It is, therefore, vital that new carers come forward who in particular can support teenagers and be a positive influence in their lives.
"We need people from all walks of life to help young people reach their potential. We offer exceptional training and support – you don't have to be superhuman, you just need space in your life to foster."
If you, or anyone you know, is interested in fostering older children or teenagers you can find out more about fostering at www.cumbria.gov.uk/fostering