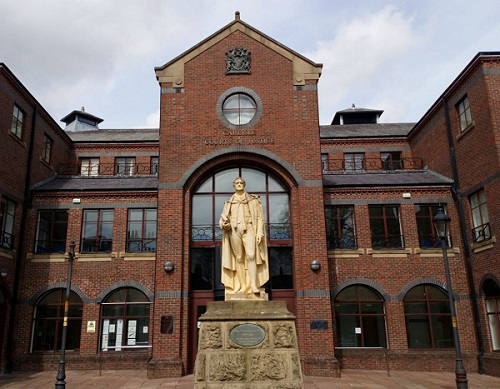 A JUDGE has refused an Eden man's bid to suspend a night-time curfew so he could take his daughter away for her birthday.
Ralph Brook, 46, was handed a suspended jail term last month for a raft of offences which occurred on a number of different dates. Brook had committed four shoplifting crimes, coughed "violently and deliberately" into the face of a police officer at his Swindale Cottage home in Brough before being arrested in early May, and twice driven despite being banned from getting behind the wheel.
At Carlisle Crown Court, a 28-week prison term was suspended for a year by a judge who concluded it would be "unjust" to jail Brook. He was also given 120 hours' unpaid work, a four-month night-time curfew and a driving ban.
Brook appeared at the crown court again today (THURS) when his punishment was tweaked due to an original oversight, although that did not affect the length of his sentence.
Richard English, defending, also asked Recorder Anna Vigars QC to consider an application by Brook to suspend his electronically monitored curfew on two dates later this month, as he sought to take his daughter away for her birthday.
But Recorder Vigars turned down the request. "I understand the application. I understand well the desire to take his daughter away. But the offences for which I had to deal with him are serious ones – particularly the assault on the police officer," she said.
"I think in the circumstances it would be inappropriate to suspend the curfew. I understand that has an effect, not just on him but also on his daughter, and I am sorry about that. But that is a consequence of the offending that led to the sentence in the first place."