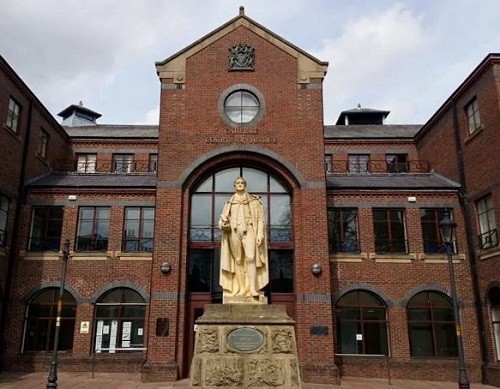 A WOMAN who stole a bank card from the boss of a South Cumbria care home where she had been offered a job has been sentenced by a judge.
Sandra Sullivan, 61, was unmasked as a thief after one of two victims turned detective and helped bring her to justice.
Carlisle Crown Court heard Sullivan had been offered a job at Gosforth's Bradbury House early last year. But while visiting the care home to complete paperwork last April, she stole a bank card from manager Nicola Hallet. When Ms Hallet realised it was missing, she requested cancellation and learned of four unauthorised transactions.
One occurred at Holmrook service station. Ms Hallet visited and, after providing a shop worker with the transaction time and amount, she was shown a CCTV image of the woman responsible and identified Sullivan.
Sullivan was also found to be responsible for five fraudulent transactions made with a different card she'd stolen from another care home worker.
Despite the damning evidence against her, Sullivan "lied repeatedly" and claimed she was not responsible. Her denials continued even as plans were made for a jury trial at which her victims were due to give evidence.
But Sullivan, of Wellington, Seascale, admitted two thefts and two frauds today (MON) just as the hearing was due to start.
Both victims had provided impact statements, prosecutor Rob Wyn Jones saying of Ms Hallet: "She describes the stress of not being able to sleep and worrying about how she could have been so deceived to give work to someone like that."
Hearing that Sullivan – a woman of previous good character – had strained finances and faced the threat of eviction due to unpaid rent, Recorder Nicholas Clarke QC ordered her to complete a four-month electronically monitored night time curfew.
"I hope you are thoroughly ashamed of yourself for the offences you have committed," the judge said. "It is all the more surprising that you, at the age of 61, have no previous convictions. Why on earth you should now turn to crime like this is unfathomable."