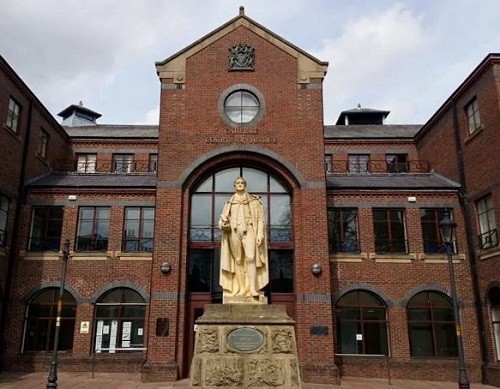 A MOTORIST has admitted running over a pedestrian on a residential Carlisle street and causing his victim terrible injuries.
Daniel James English, 31, was told he now faces a prison sentence for driving deliberately at Darren Read in an Audi A4 on Ullswater Road in broad daylight on the afternoon of January 13 this year.
Mr Read, then aged 46, was airlifted to Newcastle's Royal Victoria Infirmary for treatment to injuries which included multiple skull fractures and a fracture to his upper arm.
English had denied causing Mr Read grievous bodily harm with intent. But today (MON) at Carlisle Crown Court – on the day he was due to go on trial – English changed his plea to guilty following talks between the prosecution and defence to resolve the case.
The court heard his admission was based on there being "a lack of premeditation and a degree of provocation" before the incident.
Prosecutor Joseph Allman gave the judge, Recorder Nicholas Clarke QC, an update on the condition of Mr Read, who had undergone surgery on his shoulder, was awaiting more on his arm and suffering from "constant" pain.
Double vision was "slowly improving" while Mr Read might need work to "rebuild his jaw". "He still suffers from nightmares most nights and isn't leaving the house," said Mr Allman. "It is still too early to say whether he will ever be pain-free."
English, of Stonegarth, Carlisle, is due to be sentenced on Thursday – along with 33-year-old city woman Claire Porter, of Greta Avenue – and was remanded in custody until then. Porter admits assisting an offender having helped him to evade police on January 13.
"You appreciate," Recorder Clarke told English, "that you have pleaded guilty to an extremely serious offence, the only penalty for which can be a custodial sentence."