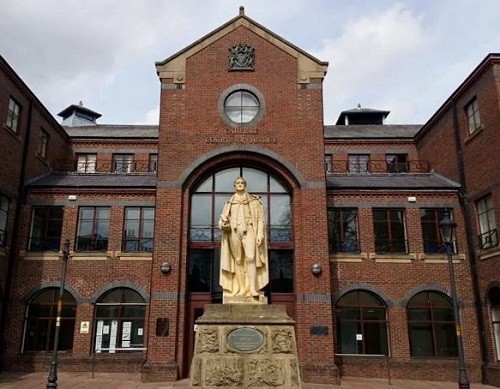 A CONVICTED killer seen on a Carlisle street in possession of a knife while high on Valium has been locked up again.
The city's crown court was told today (TUES) how 46-year-old Steven Bernard Barker was jailed for life in 1997 following his conviction for the murder of a man who was stabbed to death. Twice before that, Barker had been sentenced for the illegal possession of blades during separate incidents.
Barker served almost two decades behind bars before being released on life licence in 2016. He kept out of trouble for four years until Sunday, 30th August, when police were alerted to a male – identified as Barker – in the Norfolk Road area of Denton Holme in Carlisle, at around 4pm. He intoxicated, had a blue substance around his mouth, and was stumbling around and in possession of a knife. One bystander was described as being particularly irate by Barker's criminal conduct as he was with his teenager daughter.
Police handcuffed Barker and found the kitchen knife, which had a four-inch blade, in his jacket pocket.
He admitted possessing a bladed article and was sentenced at Carlisle Crown Court. It emerged Barker, now of no fixed address, had disarmed a former friend who had been taking blades from his home in the city a mile from where he was found. "I was high," he told the court. "I was on numerous drugs at the time. Bad decision. I left it in my pocket and I shouldn't have."
His lawyer, David Wales, added: "Mr Barker is unequivocally aware of the dangers of carrying knives in public."
Barker was jailed for a total of nine months by Recorder Paul Reid QC, who said of the blade: "Instead of getting rid of it or taking it home, you didn't."