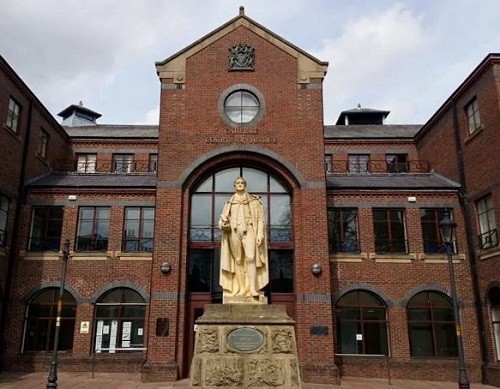 A WOMAN has admitted a cocaine supply crime and claimed she made an illegal journey from Liverpool to South Cumbria out of fear having been assaulted.
Terri Pearson, 29, faced two charges when she appeared in front of a judge at Carlisle Crown Court.
Pearson admitted possessing class A drug cocaine with intent to supply, and the illegal possession of a craft knife in public at Bonner Court in Kendal. Both offences were committed by her on January 10 this year.
The court heard Pearson had submitted a formal basis for her guilty pleas. In this document, she insisted she was hit in the face by a male having been unable to repay a drug debt accrued by her partner, who had been imprisoned.
Pearson said she was told to accompany the male to Kendal – where he indicated he could not be seen – and given two balls of drugs to hide on her person. Towards the end of a rail journey to Kendal she was given a mobile phone and told she would receive further instructions in the town.
"I only agreed to do this because of the violence and threats of violence I received from this male," Pearson had stated. "I was scared."
The judge, Recorder Paul Reid QC, gave the prosecution two weeks to make enquiries and decide whether her admissions were accepted.
A probation service pre-sentence report was ordered and Recorder Reid adjourned the case until November 23, when Pearson, of Farrar Street, Clubmoor, Liverpool, is due to receive her punishment. In the meantime she was granted bail.