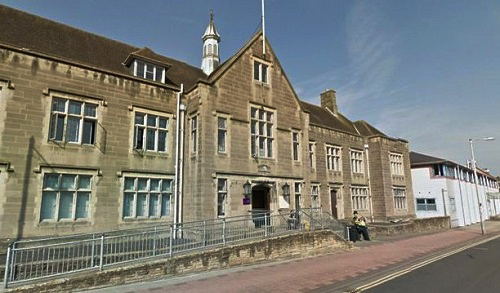 A Carlisle man was found guilty last month of two charges of using threatening behaviour and causing a dog unnecessary suffering.
Stuart Whelen, aged 44, did not attend the trial at Magistrates Court in Carlisle as he declined to take part as he was not allowed to bring his dog into court, court officials refused to allow the dog into the court building, the trial went ahead in his absence.
That court was told the attack was on a defenceless pet, a West Highland terrier named Cara.
Whelen was riding his cycle with his dog in Chances Park, Wigton Road, an account given to the court was an angry man [Whelen] took what looked like a "penalty-kick" on the West Highland terrier.
The first offence was on May 8 a local woman told the court she heard a dog squealing and described how Whelen lifted his own dog into the air over his head and then slammed it on the ground, the dog was crying and in a lot of distress the court was told.
In a further incident another dog walker said Whelen was abusive towards the other dog walker he [Whelen] was described as repeatedly cycling past the female dog walker at speed with his dog in the basket on the front of his cycle, he was verbally abusing her, at one -point he threw his cycle to the ground and started screaming, her dog had bitten his dog, Whelen said "if I see that [her] dog again, its dead". Whelen denied making the comment.
Whelen of Dalton Avenue, Raffles, Carlisle, was described during the incident to the court that his demeanour was horrific, so hyper and so aggressive it was really scary said a witness. He denied throwing his dog to the ground or being aggressive, but was found guilty after a trial.
Today Thursday Whelen attended court to be sentenced by District Judge John Temperely for the three-offences, the case was outlined to the judge but Whelen commented he did not agree with some of the statements, he said, He is a dog lover, and has looked after rescue dogs for years and had kept dogs for 40-years, the people involved in the incidents just don't like him and want him banned from the park.
After reading pre-sentence Probation Service reports, the judge ordered a Community Order for 18-months, in which he must attend a thinking skills programme lasting 22-sessions and rehabilitation activity days lasting over a 10-day period.
A restraining order was imposed on him not to contact the four people involved in the case, of which he knows, he is also banned from Chances Park, on Wigton Road for one-year. There is a £100 fine and a victims surcharge of £95 with a contribution to trial costs of £300.