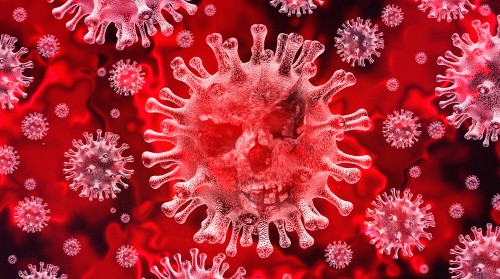 366 new COVID-19 cases were reported in week ending 2 October, up from 227 the previous week. Latest data for the current week, which is subject to revision, shows the upward trend continuing.
New positive cases increased in all but one Cumbria's districts, and for Barrow the significant increase in cases for the fifth week in a row has prompted a request to Government for stricter 'lockdown' measures to be imposed. This would bring the area into line with the measures in place in the North East and Merseyside. A decision from Government is awaited.
Alongside the national rules, across the whole county the strong local public health advice that groups of six should be limited to people from no more than two households remains in place.
The weekly COVID-19 situation report can be found at www.cumbria.gov.uk/stopthespread
Colin Cox, Cumbria's Director of Public Health, said: "Most of Cumbria is still behind other areas of the region in terms of the COVID-19 infection rate but the picture is changing rapidly and all areas are clearly heading in the wrong direction. The steps we've taken in relation to Barrow reflect the deep concern about the situation and the collective determination to get on top of it and avoid even stricter measures.
"We're monitoring the rest of the county closely and are inevitably considering if and when it might be necessary to take further action to slow the spread. The best thing that people can do to avoid that scenario is follow the public health advice – limit your social contact, cover your face, wash your hands and be responsible. We all have a role to play in protecting each other."
This week's report highlights:
A total of 11,096 tests carried out (positive/negative/void results), a slight decrease from the previous week;
366 new cases in Cumbria (+139 increase from 227 cases in previous week);
For the 5th consecutive week Barrow in Furness had the greatest number of new cases (+110 new cases), followed by South Lakeland (+95 new cases);
Barrow in Furness also had the highest rate of new cases for the 4th week running (+110 new cases = 164 new cases per 100k population – at 2 October), well above the national average (England = 101 new cases per 100k population);
The number of new cases increased from week 39 in all Cumbrian districts except Carlisle, with South Lakeland experiencing a particularly large increase from week 39;
Greatest number of new positive cases are those aged 15-29 years, however, there has been a recent increase in cases relating to older age groups.
A continued increase in hospital admissions.