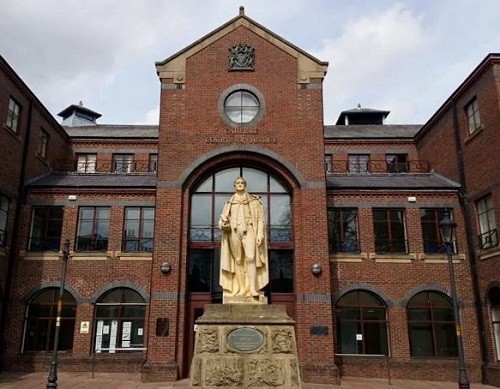 A SOUTH Cumbria man caught in possession of two guns and ammunition without up to date firearms permits has admitted three criminal offences.
When he appeared at Carlisle Crown Court, Alistair Yarwood, 37, heard that "all options" would be open to the judge who sentences him next month after considering background reports.
Yarwood admitted charges of possessing a firearm without authority and a shotgun without the appropriate certificate. These were a CZ 452-2E .22 calibre rifle, and a P Beretta VT 12 GA, respectively.
Yarwood also pleaded guilty to a third charge of possessing 60 rounds of .22 calibre rifle ammunition with holding the necessary certificate.
All of the offences committed on July 10 and were uncovered after police visited his home at around 4-30pm.
Yarwood's lawyer, Paul Hodgkinson, suggested the court would benefit from the preparation of a report by the probation service looking into the defendant's background.
Judge Nicholas Barker agreed, and responded: "It seems to me, Mr Hodgkinson, that given the history of the case – the defendant being reminded a number of times to renew his licence – that this is a matter that would merit a pre-sentence report."
The case was adjourned until November 12, when Yarwood, of Natland, near Kendal, will receive his punishment. He was granted unconditional bail and told "all options" would be open to the judge on that date.