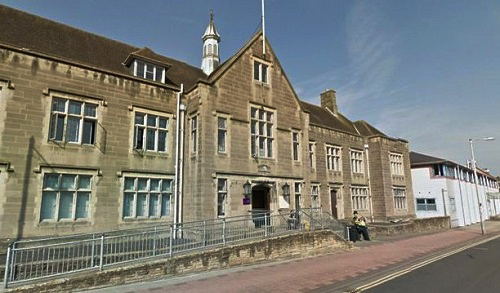 A Penrith man has admitted a charge of drink-driving following a head-on collision between a Ford Focus car and an HGV.
The car driver, Shaun Conrad Weir, 52, pleaded guilty to driving while above the drink-drive limit, when he appeared before North and West Cumbria Magistrates Court in Carlisle.
Weir was driving on the B5305 road between the M6 junction 41 and the Stoneybeck roundabout.
The court was told this was a head-on collision, emergency services were called to the scene just before midnight on April 17.
Weir had to be cut free from his vehicle and suffered multiple life-changing injuries, he appeared in court in a wheelchair today (TUES).
Weir told police he had been up "from the crack of dawn" he travelled from his Penrith home on Arthur Terrace, Penrith to Inverness and Aberdeen in Scotland.
He failed a road-side breathalyser test and was taken to the Cumberland Infirmary, a blood sample was taken and the reading was 142-milligrammes of alcohol in 100-millilitres of blood, the legal limit in blood is 80.
Weir resigned from his job with a gym and leisure company following the collision, he was responsible for maintenance and driving was essential to visit various sites.
He had held a clean driving licence for over 30-years and was previously of good character.
The court was told Weir informed police he only stopped on the way back from Scotland for comfort breaks.
Presiding magistrate Paul Baird told Weir this was a serious head on collision and you suffered enormous injuries, he was disqualified from driving for 18-months, fined £120, court costs of £85 and a victims surcharge of £34, he was offered the drink-driver's rehabilitation course and this could reduce his ban by 18-weeks.