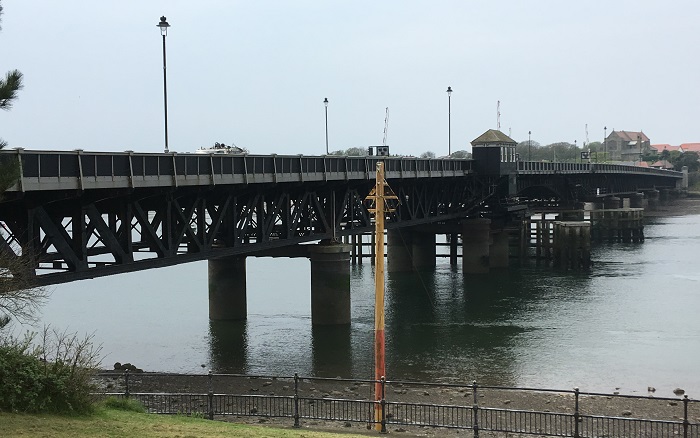 Cumbria County Council is introducing a new system for pedestrians on Jubilee Bridge in Barrow to facilitate the completion of the essential bridge works.
From tomorrow, Thursday 12 November, pedestrians walking across Jubilee Bridge between Barrow and Walney Island (and vice versa) will be asked to only use the footway on the north side of the bridge, with the south side footway temporarily closed to allow contractors to complete the works.
The changes only apply to pedestrians and dismounted cyclists. Two-way traffic for vehicles and cyclists travelling on the road bridge will continue as normal.
New signage and footway markings are being installed to advise pedestrians of the changes, and to make the restrictions clear and visible.
The council has also taken advice from the Director of Public Health, who has confirmed that the risk of increased spread of Coronavirus by closing the south side footway, is considered minimal, providing people stay alert and follow the national guidance. This arrangement will be closely monitored and regularly reviewed to ensure the safety of the public and contractor teams working onsite.
Work on the county council's £4.5m essential maintenance programme on Jubilee Bridge resumed in April, following a review of the authority's construction schemes in response to the Coronavirus pandemic.
Cllr Keith Little, Cumbria County Council Cabinet Member for Highways and Transport, said: "The new temporary system for pedestrians on Jubilee Bridge will help contractors to continue these essential works safely and efficiently. I would encourage everyone walking on the bridge to stay alert and to take note of the new signage."