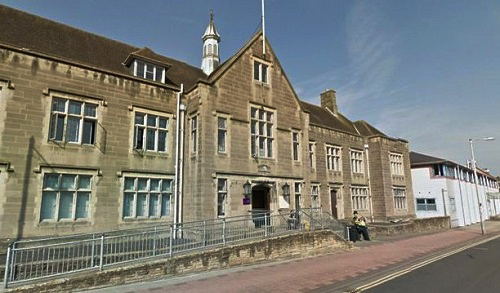 A Carlisle man who spat at an Asda security officer saying he had COVID has been jailed by a judge.
Jamie George Wade, appeared before District Judge Gerald Chalk sitting at the Rickergate Magistrates Court in Carlisle, the 23-year-old appeared in court from police custody, he has an address in the Currock area of Carlisle.
Prosecutor Carl Gaffney said Wade went into the Asda store on St Nicholas Gate, Carlisle on Monday November 16, while in the store he took items of food and some electrical equipment valued at £79.90 as he was leaving he was approached by a female security-officer.
Wade then threatened the security officer that he "would spit at her and he has Covid".
The judge was the told Wade then spat at her, catching her clothed arm and a bare hand with spittle. Wade was later identified and was arrested, today (THUR) he pleaded guilty to assaulting the female (by spitting) and theft of items belonging to Asda.
Defence lawyer Steven Marsh told the judge his client "states he does-not have Covid" he works as a window cleaner but there is not much work at the moment and had no cash, Mr March went on to say "his client feels the most appropriate place for him at the moment is prison". He is off drugs at this time and some time in prison could also help this.
Judge Chalk on passing sentence said you spat at the victim, she was serving the public and only doing her job and to do this at the time of a national pandemic through Covid is shocking, causing fear to the victim.
He was sentenced to a total of 84-days in prison, half to be spent in prison and the rest in the community, he also has to pay £150 in compensation to the victim.