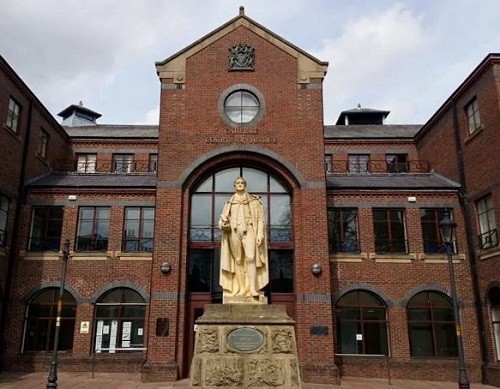 ‪A Carlisle man has been jailed for subjecting his neighbour and former friend to 18 months of "psychological terror" and threatening to blow up his car with him inside.
Craig Andrew Logan, 50, lived in the flat below Shaun Dixon at Dunmallet Rigg in Morton.
They were neighbours for several years and on "amicable" terms before Mr Dixon asked a mutual pal to speak with Logan about an alleged cannabis smell.
But after that conversation took place, the pair's friendship deteriorated and fell apart, Carlisle Crown Court heard today.
And almost weekly, during an 18-month period between April, 2019, and late October this year, Logan made a host of menacing comments which were heard by other neighbours and, latterly, police.
These included Logan stating "you better have protection" and "your car's getting blown up when you're in it", the latter threat being made despite Mr Dixon saying his grandson was with him.
Police visited Logan on October 27.
He appeared intoxicated, was aggressive and abusive with officers and made further threats against Mr Dixon, including one to "rip his head off".
"He describes that for 18 months he has suffered with such anxiety that now he has ceased to work," prosecutor Claire Larton said of Mr Dixon, who'd also sought counselling and stopped his grandson's visits.
"He describes being worried every day and struggling with constant fear of what Mr Logan might do."
Logan admitted putting a person in fear of violence through harassment.
The court learned of a long-standing alcohol problem following a family tragedy and bereavements, and what Logan "perceived to be false and frivolous complaints made about him".
Jailing Logan for 12 months and imposing a 10-year restraining order, Judge Peter Davies called the offending dreadful, adding: "This is psychological terror for about one-and-a-half years."