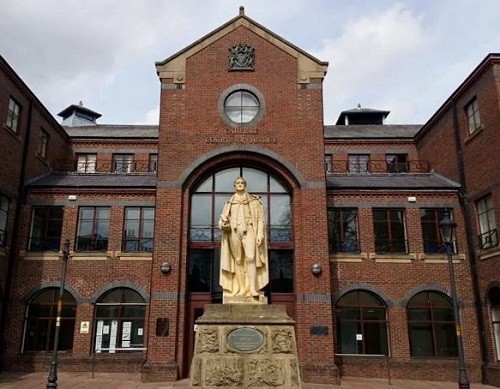 A man and woman will be sentenced by a judge later this year after their dog bit three different people passing their Carlisle home on separate dates last March.
David Thomas Farish, 62, and 58-year-old Claire Elain Hope faced three charges when they appeared at the city's crown court earlier today.
Each charge states that Farish and Hope were, jointly, owners in charge of a dog which caused injury while dangerously out of control in a public place.
During a short court hearing, the duo pleaded guilty to all three charges.
The dog, said to be a husky-Belgian Shepherd cross-breed called Porky, injured two men – during separate incidents on March 8 and 30 – and also a woman in between those dates, on March 22.
All three incidents occurred outside Farish and Hope's Botcherby Avenue home in Carlisle.
Judge Nicholas Barker adjourned the case and requested the preparation of probation service pre-sentence reports providing background on both defendants.
Judith McCullough, defending Hope, said it was also proposed a dog behaviour report would be produced, adding: "The dog has been at home since last year. Additional security measures have been put in place."
Farish and Hope were granted unconditional bail by Judge Barker, who adjourned the case until March 12.
"You have pleaded guilty to allowing this dog to be dangerously out of control where it has bitten people and attacked people simply walking past the property," he observed.