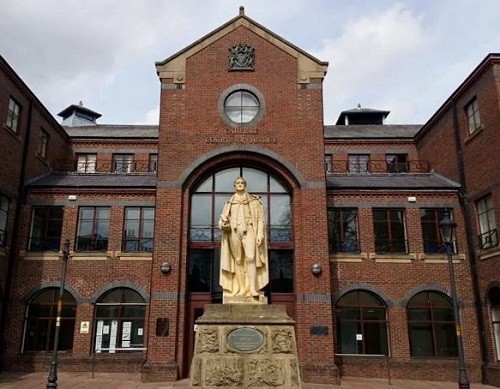 A South Cumbria dog owner has been punished and her pet's life spared after it bit a six-year-old boy who was left with a gaping wound which required surgery.
Hayley Oram, 47, was left "mortified" and had since bolstered boundary fencing, Carlisle Crown Court heard today, after the youngster was attacked by an 11-year-old rescue German Shepherd-Rottweiler cross-breed called Ozzy, who she'd had since he was only weeks old.
The incident occurred on the afternoon of September 20 last year as the boy cycled past the rear garden of Oram's Overdale Close home in Kendal.
"The dog leapt the fencing, attacked him, bit him to the back of the lower left leg, causing him to fall off his bike," said prosecutor Brendan Burke.
"The defendant was quickly on the scene and helped to apply a temporary dressing and seek medical help."
The boy suffered significant bleeding from a wound which left flesh and bone exposed, and underwent surgery under general anaesthetic in hospital.
He was said to have been "very emotional" and suffered night terrors.
His mum, an animal lover who had reluctantly concluded Ozzy should be destroyed, said of her son: "He was lucky he wasn't any more seriously hurt."
She added: "It scares me to think this dog may be able to come back and do the same thing to somebody else."
Oram admitted being in charge of a dog which caused injury while dangerously out of control.
"The defendant made full admissions," Mr Burke conceded. "She was apologetic, tearful and remorseful."
The dog had never behaved like that before. But an expert observed there appeared to have been a lack of early input to address prey chase drive behaviour, while Ozzy had sired puppies before the incident and had become "more protective and a bit stressed".
Recorder David Temkin noted Oram – who had apologised profusely to the boy's mum – was "riddled with guilt", telling her: "I accept that your remorse is genuine."
He imposed a two-year community order comprising 120 hours' unpaid work, and a contingent destruction order featuring five strict conditions to keep Ozzy under control in future.