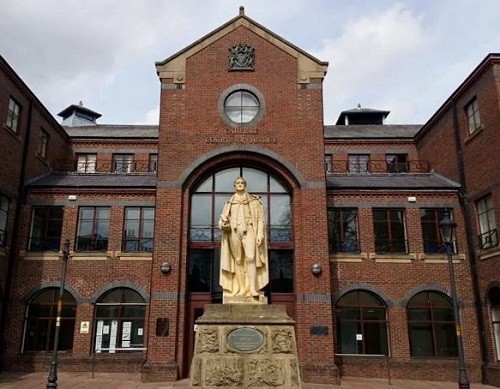 A man who admits wounding a fellow wedding guest by striking him several times to the head with a fork at a luxury Lakes hotel has been warned he faces a prison sentence.
Edward James Leighton, 61, had previously denied two allegations arising out of an incident which occurred at the Armathwaite Hall Hotel, Bassenthwaite, near Keswick, while he was waiting in a buffet queue to be served.
One alleged that he wounded Alan Hodgson with intent to cause grievous bodily harm.
A second, alternative and less serious charge alleged that he unlawfully and maliciously wounded Mr Hodgson.
At Carlisle Crown Court today, the case was resolved without the need for a trial when Leighton pleaded guilty to unlawful wounding.
He did so on a formal basis which was read to the court by his lawyer, and revealed he was attending a wedding at the hotel on 17th November, 2018, with his wife and two daughters as guests when the crime was committed.
"I accept that I ran over to Mr Hodgson in the mistaken, but at the time genuinely held belief he had unlawfully assaulted my wife. And, believing I was protecting my wife from him, I assaulted him by striking him several times to the head," the basis of plea stated.
"I accept I had a fork in my hand at the time, having been queuing for the buffet meal. I accept I struck the victim while I had the fork in my hand, several times, and did cause the puncture injuries he sustained."
"I accept my actions were unlawful and disproportionate and, with hindsight, were not justified and did not constitute reasonable defence of another person."
The judge, Recorder Neville Biddle, adjourned the case for a Probation Service pre-sentence report to be prepared. Leighton is due to be punished at the crown court on 18th February, and was granted bail in the meantime.
But the judge said there was a "high likelihood" Leighton, of Mardale Road, Carlisle, would receive a jail term, telling him: "I am bound to warn you, because it is a serious offence, a custodial sentence will be at the forefront of my mind."