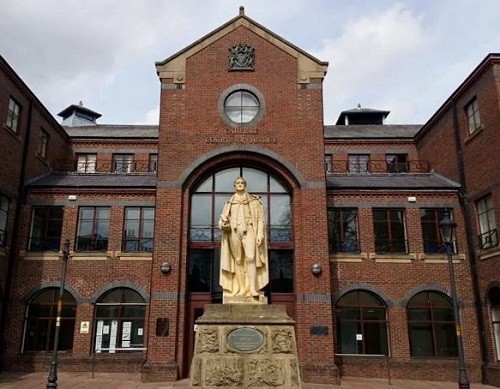 A patient who burgled a hospital pharmacy fridge and injected himself with a drug he took has been handed a suspended jail term.
James Leslie Foxcroft, 32, visited the West Cumberland Hospital at around 3am on July 29 last year.
He initially left a cubicle he'd been told to stay in, prompting a search by a concerned doctor and nursing staff.
When Foxcroft returned, he was seen to have scratches to a forearm with blood on his shirt and fingers.
Staff then found the door to a refrigerated pharmacy was open.
An alarm had been activated, a lock was damaged and one type of medication, lorazepam, was missing.
CCTV showed Foxcroft entering a restricted area containing the fridge before going into a toilet where two broken vials and blood were discovered.
Carlisle Crown Court heard he had injected the drug. "When asked why he had done it, he simply said 'to get high'," said prosecutor Brendan Burke.
Foxcroft, of Birks Road, Cleator Moor, admitted burglary with intent to steal, and was previously fined for fleeing from a taxi which had taken him away from the hospital.
Judith McCullough, defending, said: "To be fair to him he offers no excuse and would wish to express his remorse to the NHS for his behaviour on that night."
After hearing background information, and a submission that punishment in the community would benefit both Foxcroft and members of society in general, Recorder Philip Grundy concluded he could suspend a 30-week jail term for 18 months.
The judge also imposed a lengthy rehabilitation requirement.
"Sitting in your cubicle, you went walkabout and spotted the resuscitation room which is equipped and set up to deal with the most life-threatening illnesses or injuries," said Recorder Grundy.
"The culpability on your part was high because you deliberately targeted the fridge containing the medicine."