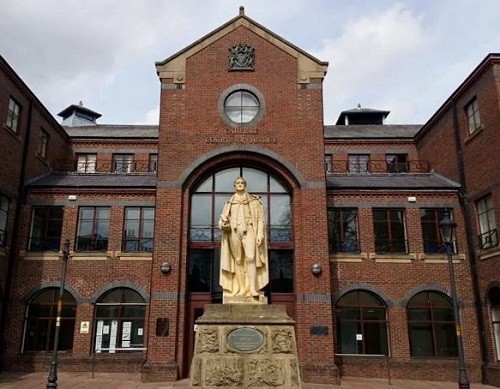 An "over-tired" Penrith driver crashed into an oncoming vehicle on the A6 after weaving "all over the road".
One motorist following Yvonne Laidlaw's Ford Kuga near Carlisle at 4.30pm on 6th October, 2019, slowed down and kept his distance due to her "erratic" driving.
"She was seen weaving or veering from side to side, going into the gutter and crossing the markings in the middle of the road," prosecutor Claire Brocklebank told Carlisle Crown Court.
Laidlaw, 68, was described as being "all over the road" by the other driver before turning sharply and, effectively, straight across into the opposite carriageway, colliding with an oncoming vehicle.
This was pushed into a hedge as the driver took desperate evasive action. He and his wife escaped injury.
"In interview she (Laidlaw) simply said she was overtired and had no recollection of what happened," said Miss Brocklebank.
Laidlaw, previously of The Crescent, Penrith, but now of Nightingale Place, Stanley, County Durham, initially denied dangerous driving before changing her plea to guilty.
The court heard her licence had been revoked, in February, 2020, because of blackouts unrelated to the earlier incident.
But she was brought before magistrates in September last year and fined for careless driving after performing a sudden U-turn on the A6 at Penrith on 11th March.
For dangerous driving, Laidlaw received a 12-month community order comprising rehabilitation from Recorder Philip Grundy, who had read a pre-sentence report which recommended help for her.
He also banned her from driving for a year and ordered an extended test.
"Fortunately there were no injuries sustained by the couple," Laidlaw was told by Recorder Grundy.
"Thank goodness you were not also very seriously injured."