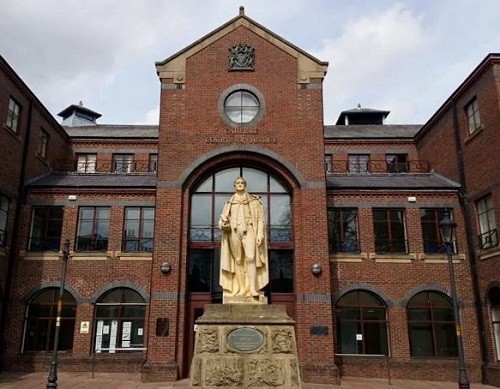 A man accused of raping a schoolgirl at a house in Carlisle told police when he was interviewed: "It never happened."
Two men have gone on trial in front of a jury at Carlisle Crown Court.
James Alexander Nelson, 35, denies the alleged rape of one schoolgirl, on January 20, 2018, while Arran William Toal, 37, has pleaded not guilty to the alleged rape of a different girl.
Nelson and Toal also each deny alternative charges which allege sexual activity with the respective girls, who were aged 13 and 14 at the time.
The court has heard Nelson drove the girls to Toal's Harraby home that evening, and that they were "quite drunk" at that time having been given alcohol at a different property in the city.
It is the prosecution case that the girls were "vulnerable", and were "exploited and raped" in a bedroom at the house.
But the men deny any sexual activity occurred.
Interviews given by Nelson and Toal to police investigating the allegations were read to jurors today.
Nelson, of Crossgates Road, Hallbankgate, was asked whether he raped one schoolgirl, as alleged, and whether he had sex with her.
To both questions, he answered "no". Nelson stated: "It never happened."
When asked whether he could explain why allegations had been made, he said: "I've no idea. I don't know what's going on in her head."
When he was interviewed, Toal, of Hillary Grove, Carlisle, was asked whether he had either raped the second girl or had sex with her.
To each question, he responded: "No."
An officer asked Toal: "Is there any reason why she would make this up?"
His response was: "No. I don't know why she'd make it up."
The trial continues.