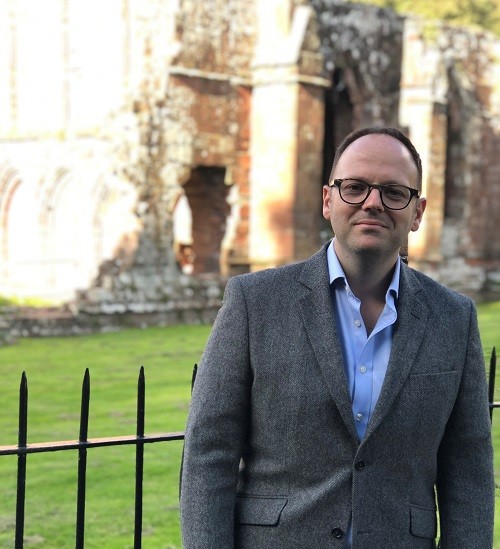 Barrow and Furness MP Simon Fell has signed up to become a net zero champion.
Mr Fell has become an active travel champion, to help accelerate action on climate change in Parliament, as part of the Conservative Environment Network's new Net Zero Champions initiative.
Mr Fell will be working with 24 other Conservative MPs to promote a range of technological and natural solutions to climate change, to ensure that the UK creates more green jobs as part of the post-COVID economic recovery and further reduces our greenhouse gas emissions.
In June 2019, the UK was the first major economy to set a legally binding target to reach net zero emissions by 2050, following a Parliamentary campaign led by CEN MPs.
Since then, the Government has announced a number of new world-leading climate policies, such as the commitment to end financial support for fossil fuel projects abroad and a ban on the sale of new petrol and diesel cars by 2030.
The Government last November launched a 10-point plan for a green industrial revolution, backed by £12 billion of public funding, which aims to create up to 250,000 new jobs in industries of the future like hydrogen and carbon capture.
However, in their latest progress report to Parliament, the independent Climate Change Committee outlined multiple areas where policy gaps remain in order to get the UK on track to net zero.
The CEN Net Zero Champions will be campaigning for policies to close those remaining gaps ahead of COP26 UN Climate Summit, which the UK is hosting in Glasgow in November.
The Government is due to publish a comprehensive net zero strategy ahead of the summit, which will set out a pathway towards the long-term net zero goal.
As a active travel champion, Mr Fell will be campaigning on:
Supporting the creation of school streets zones, working with parents, teachers and councillors to identify schools where it might be appropriate to prevent cars from driving by and parking directly outside during pick up and drop off times, protecting little lungs from air pollution.
Creating financial incentives for companies that build new cycling infrastructure such as lockers and showers to increase support for active commuting
Sustaining significant increases in investment in new cycling infrastructure, building on the government's recent £2 billion package for cycling and walking to meet similar levels of investment in cycling as currently provided in the Netherlands.
Mr Fell said: "I'm delighted to be working with the Conservative Environment Network on this great initiative, as part of my commitment to my constituents to champion action on climate change in Parliament.
"It's great to see that so many more people have taken to walking and cycling during the COVID lockdowns.
"But despite some very welcome recent investments from the Government in new infrastructure, we still have some way to go to make sure everyone feels confident and safe to regularly opt for these healthier, more sustainable forms of transport.
"Although it won't be appropriate for every journey, I will be campaigning to enable more people to choose active travel for shorter journeys as one way to get the nation fitter and move us closer to achieving our net zero target."