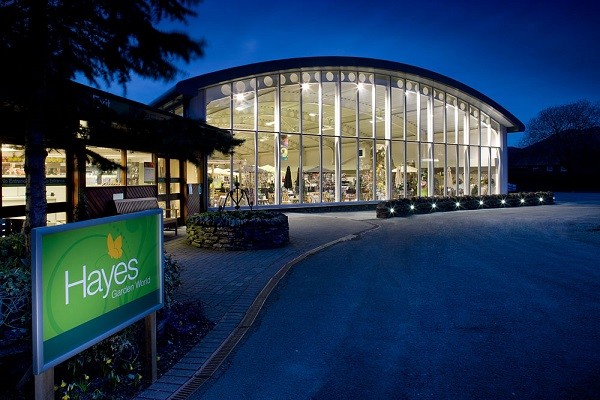 A Cumbrian garden centre is now offering its full range online after seeing a rise in customers wanting to grow their own vegetables at home.
Since the pandemic began and we've been locked away with little to do, Cumbrians have been finding ways to make the most of their outdoor space and embrace being self-sufficient and sustainable.
After the closure of their flagship store in Ambleside, Hayes realised that their customers were unable to get their usual 'grow your own' essentials.
So for the first time ever they are now selling seeds, bulbs and plants online, making it easier for anyone to get green fingers from the comfort of their own home.
Traditionally Hayes Garden World has only sold garden and home furniture online. Yet with gardening becoming more in demand, they're expanding their range to encourage all budding gardeners to have a go at growing their own.
Seasoned experts and landscaping newcomers can now get everything they need, from planters to seeds and starter kits.
The leading retailer is a huge advocate for home-grown veg and will testify to it being much more flavoursome than supermarket fare.
Most people don't know that being able to pick and cook your own produce right then and there, means you don't lose nutrients and minerals that are typically lost when it's transported.
So far, the online range includes onions, potatoes and other vegetables. Hayes prides itself on including solutions for every keen gardener; such as tiered planters for those with smaller spaces or raised planters for anyone with back/mobility problems.
Gardening expert, Angela Slater, champions the belief that the benefits of growing your own produce are invaluable for your physical and mental health.
She said: "Recent years have seen a huge increase in grow your own fruit and vegetables as customers are seeing the damage that is being done to the planet by flying in vegetables from half-way around the world.
"As a result, they are trying to grow their own veggies and realising that it is not difficult, and the taste is far superior to the produce you buy in the supermarket."