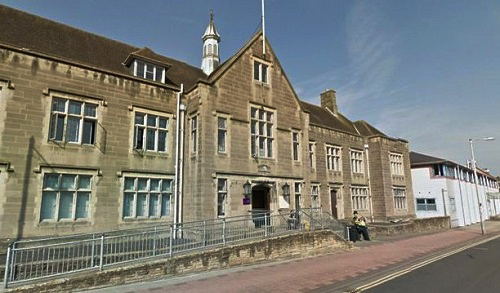 A Keswick man has appeared in court after he falsely claimed he had COVID-19 and sparked a countywide emergency response.
Daniel Louis Friend-Finnerty 32, of Ashlyn House, Eskin Street, was drunk in Penrith made an emergency call to the North West Ambulance Service and claimed he had coronavirus in February 2020.
If his claim had been true, it would have been the first case in the county.
Friend-Finnerty told paramedics he had recently returned from Thailand, which at the time was classed by Public Health England as a high-risk country as the pandemic took hold.
After a multi-agency response to the incident, the claims were later found to be false.
Friend-Finnerty appeared at Carlisle Magistrates' Court today where he pleaded guilty to causing a public nuisance to the National Health Service and Cumbria Constabulary.
Prosecutor George Shelley said the incident took place on February 14 2020, when Friend-Finnerty made the drunken call to the ambulance service from Penrith.
An emergency response was dispatched as it was during the early stages of the coronavirus pandemic.
He was taken by ambulance to the Cumberland Infirmary in Carlisle and told medics he had the virus.
The court heard at the time coronavirus was not prevalent in Cumbria and spontaneous emergency planning had to be launched as it was believed to be the first case in the county.
A leading doctor who was involved in the case said in a statement to the court that it had a serious impact on the hospital, staffing, the ambulance service and also on police who all had staff giving time to the incident and were taken away from helping members of the public in need.
This included the ambulance Friend-Finnerty was transported in being out of action for around four hours.
Multiple sets of PPE were used unnecessarily and other patients at the hospital were affected by the demand on staff.
A police inspector was also taken away from his duties as he had to attend the hospital while the incident unfolded.
A joint investigation by police and hospital staff found Friend-Finnerty had not been in Thailand when he claimed and he later admitted to police he had been drunk and falsely indicated he had the virus as a "joke".
Defence solicitor Duncan Campbell said the incident had been during a time when Friend-Finnerty was going through a mental breakdown.
A long-term relationship had ended and led to him becoming homeless, stopping working and self-medicating with alcohol.
He is now receiving professional help including medication and counselling and has regained work as a head chef.
Although Friend-Finnerty disputed saying specifically he had COVID-19 he admitted indicating it to medics.
He was said to now be "extremely sorry".
In sentencing the presiding magistrate said: "A lot of people were put in fear and at the same time services which should have been available to people in need were not because of your false claim."
He said nine people had been involved in the incident – one doctor, two microbiologists, two nurses, two paramedics, a security guard and a police officer.
"All of these people would not have known if they were going to go home and take this virus to their families," he added.
Friend-Finnerty was sentenced to a community order with a 16-week curfew – although magistrates said custody had been considered, he will pay £100 to each of the nine staff affected, a £95 victim surcharge and £85 court costs.