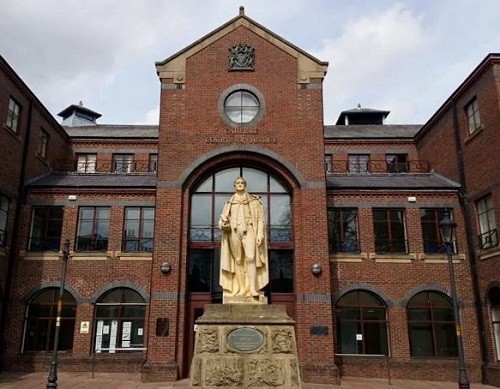 Two teenagers disturbed by a mother who was left injured as they burgled her family's Lake District home have been spared immediate custody.
Carlisle Crown Court heard how a neighbour initially witnessed two males loitering and acting suspiciously near the Craig Walk property in Windermere at around 12.30pm on  March 21 last year.
One was seen to put on some blue surgical gloves and another pair on top.
Shortly after, the woman returned home with her seven-year-old son and infant niece, was alerted to the distinctive smell of cannabis and saw intruders Alessio Cutolo and Tyler McShane – both then aged 17 – in her dining room.
"She was startled and immediately shouted at them to leave," said prosecutor Rachael Woods. "They shot out the back door."
The woman saw the door was hanging off its hinges and this was pushed into her face as the burglars fled. She suffered a cut to her nose, which was found to be broken.
Designer clothing and a £10,000 watch was pinched, and one intruder was seen to be wearing a stolen item as he fled.
The items were later found stashed in a park along with a bumbag linked to McShane.
In addition, the woman had recognised Cutolo when she saw him near her home earlier in the day.
She later spoke of the distressing impact of the crime on herself and other family members.
Now both aged 18 with no previous convictions to their name, Cutolo, of Glebe Drive, Bowness-on-Windermere, and McShane, of Oakthwaite Road, Windermere, admitted burglary.
Judge Nicholas Barker was told the pair were "otherwise thoroughly nice young men" whose out of character crime was described by one barrister as "inexplicable".
Cutolo and McShane each had 14-month terms of detention suspended for two years, and must complete unpaid work, three-month night-time curfews and attendance centre requirements.
They must also each pay £1,200 compensation.
"This is a serious burglary," concluded Judge Barker.
"This was a gross invasion of the privacy and security of their home. You have brought disgrace and a great deal of upset upon your families."
But the judge – who read background reports on them both – added: "I accept you are both remorseful."