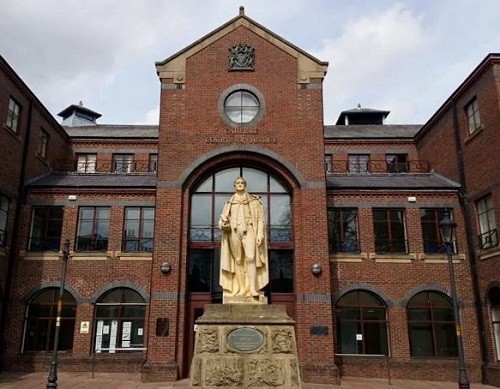 A pensioner who subjected his ex-wife to physical, mental and emotional abuse during a 50-year relationship has been given a suspended prison sentence.
David Herbut Leigh, now aged 76, hit his former partner with his fists, publicly humiliated her in front of others, took degrading photographs and isolated her from friends over a period of five decades, leaving her feeling worthless and like she was walking on eggshells.
Leigh was said to have an uncontrollable temper which marred an initial 14-year marriage and then, after they were divorced in 1984, continued to have a negative impact upon her when they remained together, latterly in Carlisle.
The city's crown court heard the woman was prescribed anti-depressants and tranquillisers as she desperately sought to deal with his conduct.
But after police were told of his offending, she stated: "I have put up with this behaviour for many years and I can't deal with it any more."
Satpal Roth-Sharma, prosecuting, told the court: "The complainant has feared violence on many occasions. She has suffered assaults and significant psychological harm which has had a substantial, long-term adverse effect on her."
When quizzed by police, Leigh made full and frank admissions.
His guilty plea to a charge of using controlling and coercive behaviour towards his former wife encompassed criminal conduct which occurred only since that offence was created under legislation passed in 2015.
Judge Nicholas Barker was told Leigh – a man of previous good character – had begun to take steps to address his offending even before his arrest, was undergoing therapy and deemed to be a different person now.
He was given a 12-month jail term, suspended for two years, along with a rehabilitation activity requirement and a three-month electronically tagged night time curfew.
Judge Barker told Leigh, now of East Lane, Runcorn: "This case demonstrates how society has finally caught up with criminalising a form of behaviour which, for the vast majority of your relationship…was just regarded as brutish bullying.
"By criminalising and pursuing prosecution's such as this, it shines a spotlight on controlling and coercive behaviour, and the message must go out that, whatever age you are, the victims of domestic violence will be protected by the courts; and the offenders and perpetrators of that behaviour will be punished."