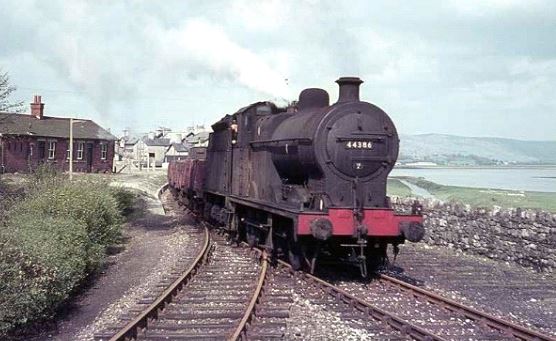 A new book explores the origins and history of a now-closed Cumbrian railway line.
The Cumbrian Railways Association (CRA) recently launched Kendal Tommy – a history of the Arnside- Hincaster Branch at its annual general meeting.
It is the second book published by CRA in the last 12 months and is written by CRA member Dave Richardson.
It tells the story of the origins and history of the now-closed connecting line between Arnside, on the Furness Railway line to Barrow, and Hincaster Junction on the London and North Western Railway, south of Oxenholme.
As well as having all the characteristics of a typical rural branch, the line was used regularly as a shortcut for excursion and special passenger trains as well as those carrying coke between the North East and the ironworks of the Furness area.
Named after Thomas "Kendal Tommy" Tyson, a train driver from 1876 whose name has slipped into the folklore of the line, this 98-page book provides extensive coverage of the services on the line, as well as the stations, sidings and signalling.
CRA chairman Philip Tuer said: "The publication of this new book shows the continued commitment of the association and its members to researching and promoting greater understanding of Cumbrian railways, their history and socio-economic impact."
Priced at £14, Kendal Tommy can be bought from bookshops or direct from the CRA.