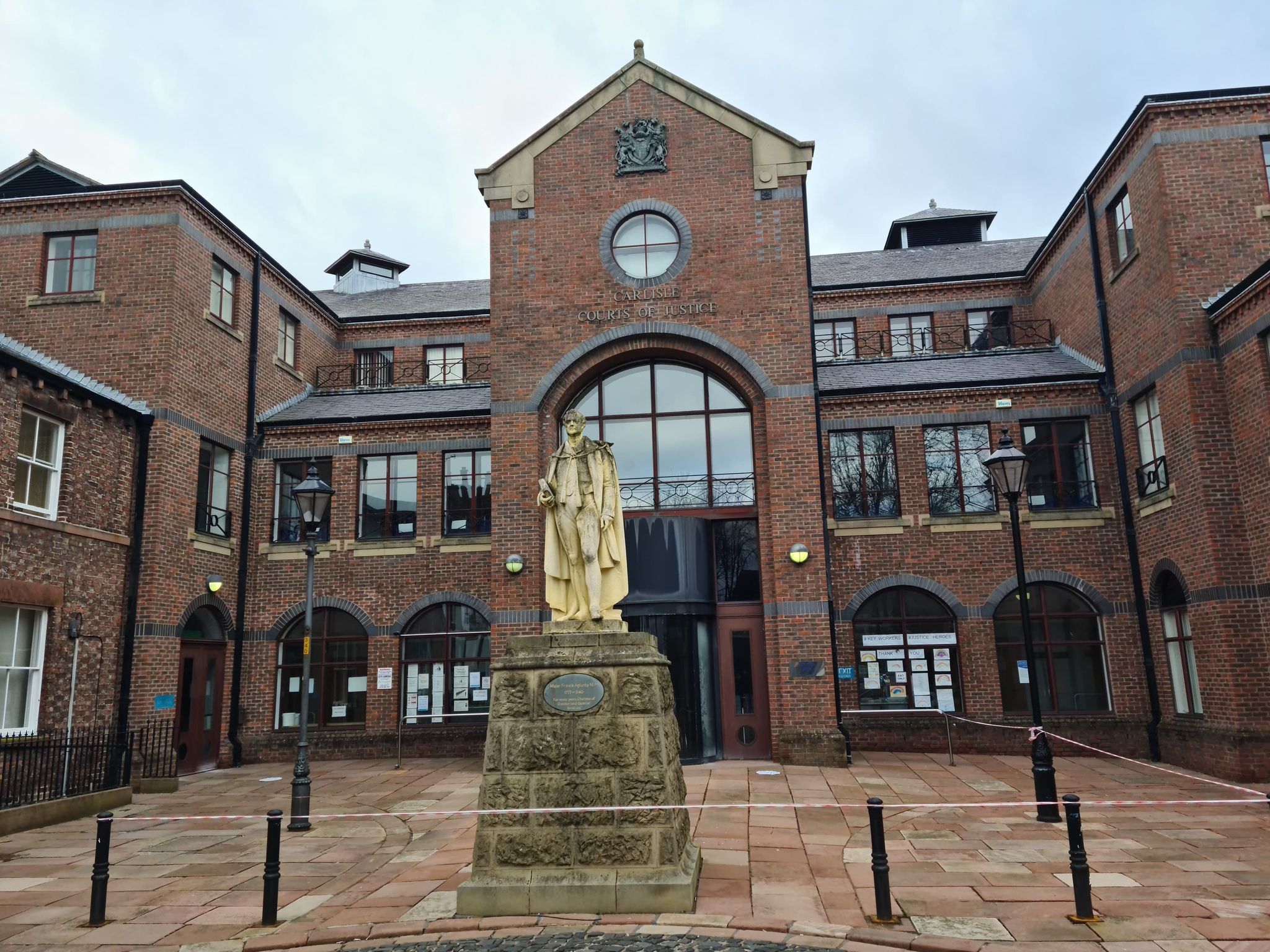 A factory worker had his head kicked "like a football" as a drunken late night Penrith town centre dispute erupted into violence.‬
‪Ionut-Bogdan Paduraru's vicious attack on colleague George Gabura was seen by a man driving along Devonshire Street at around 2-20am on January 26 last year.‬
‪Kim Whittlestone, prosecuting, told Carlisle Crown Court: "He saw two males – the victim and the defendant – step put into the road near the HSBC bank. He describes the defendant punching the victim to the head.
"In his statement he describes a flurry of punches. The victim fell backwards to the floor into the middle of the road. The defendant then started kicking the victim to the head.
"The witness couldn't say precisely how many times but uses the word 'repeatedly', and estimates four to five times."
The eyewitness told police: "He was kicking his head like a football and appeared really aggressive. I could see the victim's head bouncing to one side after each kick."
He called 999, and Miss Whittlestone added: "He saw the defendant walk off, leaving the victim lying in the road covered in blood."
Mr Gabura, seen staggering to his feet before falling again, suffered a cut inside his mouth which was stitched, along with bruising and grazes to his face and back.
He had since moved jobs and provided an impact statement, Miss Whittlestone saying: "He describes that he had difficulty sleeping. His children were extremely distressed as a result of seeing him with injury. He was anxious about leaving the house."
‪Paduraru, aged 19, of Market Square, Penrith, admitted causing grievous bodily harm with a "slight against his family" said to have been the trigger.
He had no previous convictions, had kept out of trouble since, had a good work ethic and made efforts to reduce his drinking.
"He admits he lost control and we have a positive (probation service) pre-sentence report," said his lawyer, Paul Tweddle.
Judge Andrew Jefferies QC suspended an 18-month prison sentence for 18 months and ordered Paduraru to pay £1,500 compensation.
"It will be little consolation to your victim," the judge said.
"I've seen the photographs, it is quite clearly visible in these pictures that he was given, to use the colloquial term, a good kicking."