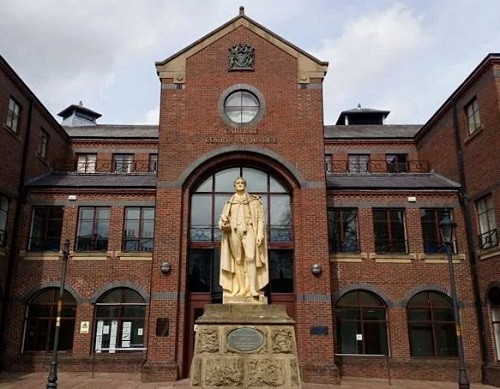 A farmer used his quad bike as a weapon, driving into and injuring his neighbour during a "moment of madness".
Michael Read, 58, and Neil McNally occupied adjoining plots of land and were on friendly terms.
But numerous disputes then occurred between the men – some over lost sheep – and by July 29, 2019, their relationship was "strained", Carlisle Crown Court heard.
On that date, Mr McNally was in a yard tending to his dogs near kennels.
Read drove into that yard on a quad bike, remaining seated with the engine running. When told to leave, Read demanded the return of a lamb which had strayed onto the land of Mr McNally, who said: "Get it, but do not go on the quad bike."
Read responded with "I'll kill you".
And prosecutor William Staunton stated: "In anger, and for no good reason, the defendant deliberately drove the quad bike at speed towards Mr McNally.
This appears to have been a rush of blood to the head, a spontaneous decision, not pre-planned.
"But that resulted in a collision with the stomach of Mr McNally, pushing him backwards with force against the kennel wall, causing injury to the back of his head.
"This had struck a glass window, causing a cut and damage to the window where blood was later found.
"The defendant continued to accelerate and Mr McNally felt pain to his stomach, back and hip and, in fact, feared for his life."
When police arrived, Read was underneath the quad, "roles having been somewhat reversed". However, the evidence of what latterly occurred was "somewhat murky".
Read, of Fawcettlees, Bewcastle, admitted causing bodily harm by wanton or furious driving. His neighbour's injuries left him anxious and affected his working ability.
Kim Whittlestone, defending, said hard-working Read would benefit from probation service work to prevent further incidents occurring.
She spoke of a "moment of madness", adding: "He has taken responsibility by his guilty plea, and very much wants to draw a line under this matter and enable himself and his wife to continue with his life's work – which is effectively the farm – and to do that safely."
Recorder Abigail Hudson received references which described Read as "salt of the Earth", and an otherwise "friendly and generous neighbour".
Hearing he would "lose everything" if jailed, she suspended an 18-month jail term for two years.
"Whilst I accept this was a spur of the moment decision and not something you had pre-planned, you drive deliberately at him in anger," she said. "You used a vehicle as a weapon."
Read must complete rehabilitation, unpaid work and pay a £1,000 compensation contribution.