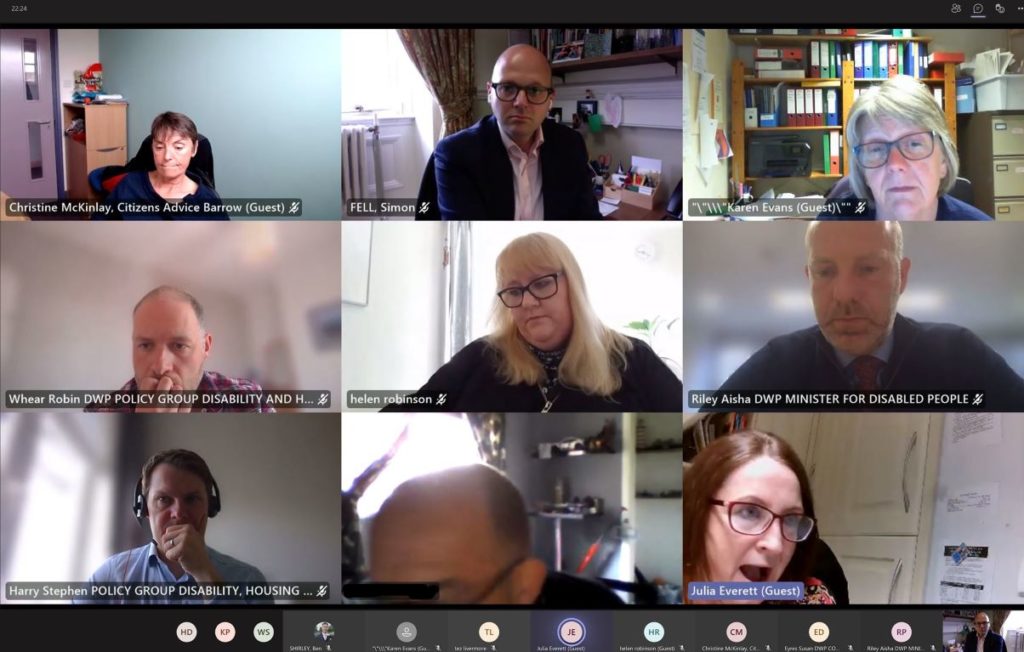 Barrow MP Simon Fell, has held a virtual meeting with constituents, welfare agencies and Justin Tomlinson, Minister for Disabled People, Health and Work.
The meeting was arranged by Mr Fell ahead of the publication of the Government's Health and Disability Green Paper.
The purpose of the event was to hear from disabled people from across Barrow and Furness and their representatives about their experiences of the benefits system.
Along with constituents who have experience of the benefits system, representatives from Barrow and District Disability Association, Citizens Advice Bureau, and from Disability and Housing Support attended and able to feed back their anecdotal experiences of the way the benefit system works for residents of Furness.  
Mr Fell said: "I want to thank the DWP and the Minister in particular for agreeing to take part in my meeting here in Barrow.
"But I especially wish to thank those constituents who joined, and shared their experiences of the benefits system and I am incredibly grateful to the organisations who joined.
"Not just for sharing their expertise and suggestions for reform as part of the Green Paper, but for the tireless work which they do in our community, much of which goes unnoticed.
"I'll continue to work together with organisations and residents to champion their needs and ensure that their voices are heard ahead of the Government publishing the green paper."