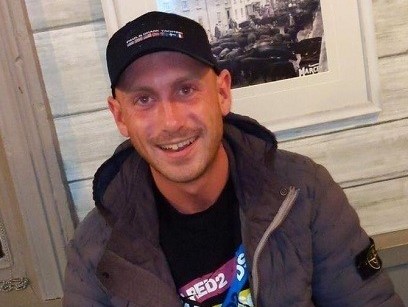 Jurors in the Lee McKnight murder trial have seen video footage showing the house in which he was beaten — and the route taken by the vehicle used to transport him to the river where his body was found.
Carlisle Crown Court has heard 26-year-old Mr McKnight suffered appalling multiple injuries and was possibly even a victim of torture having walked straight into a trap at an address in the city's Charles Street on the early morning of 24th July last year.
It is alleged he was lured there at a time when he was a "marked man" owing a large debt to a fellow Carlisle drug dealer.
Today, a jury watched footage recently captured by police of the interior of that two-up two-down terraced Charles Street property.
Opening the case earlier this week, prosecutor Tim Cray QC had alleged: "What we are saying is that when Lee McKnight walks in there at about 2.40am, he was attacked straight away on the other side of that front door in the front room.
"The beating goes on there. At some stage, he was taken into the kitchen and the beating continues. Whatever anybody says about not knowing what's going on in that house, if you are in that house there is nowhere else to go.
"You know exactly what is going on the minute you walk through the front door. You can't miss a beaten, bloodied man on the ground floor of that house, or the blood."
The house is said to have been "covered in blood" in the aftermath.
Further camera and drone footage of the route taken by a Nissan Navara pick-up vehicle carrying badly-hurt Mr McKnight — on Durdar Road and Lowry Street, along a track and over a field to the River Caldew close to a pipe bridge — was also shown to jurors.
Jurors have heard Mr McKnight's body, wrapped partially in a curtain, was found in the water by a farmer who called 999 at 5.23am on July 24.
A curtain ring found on a kitchen surface at Charles Street was the same or similar to a ring attached to curtains found in the river.
Four men and two women deny murdering Mr McKnight.
One defendant, 18-year-old Jamie Lee Roberts, had made Snapchat contact with his then girlfriend at around 3.40am.
"I love you a lot, my girl," he stated. "Not my fault."
He added: "If I don't reply tomoz, remember I always love you."
Minutes later, jurors were told, Mr McKnight's phone — which has never been found — was removed from the network or turned off.
The trial continues.