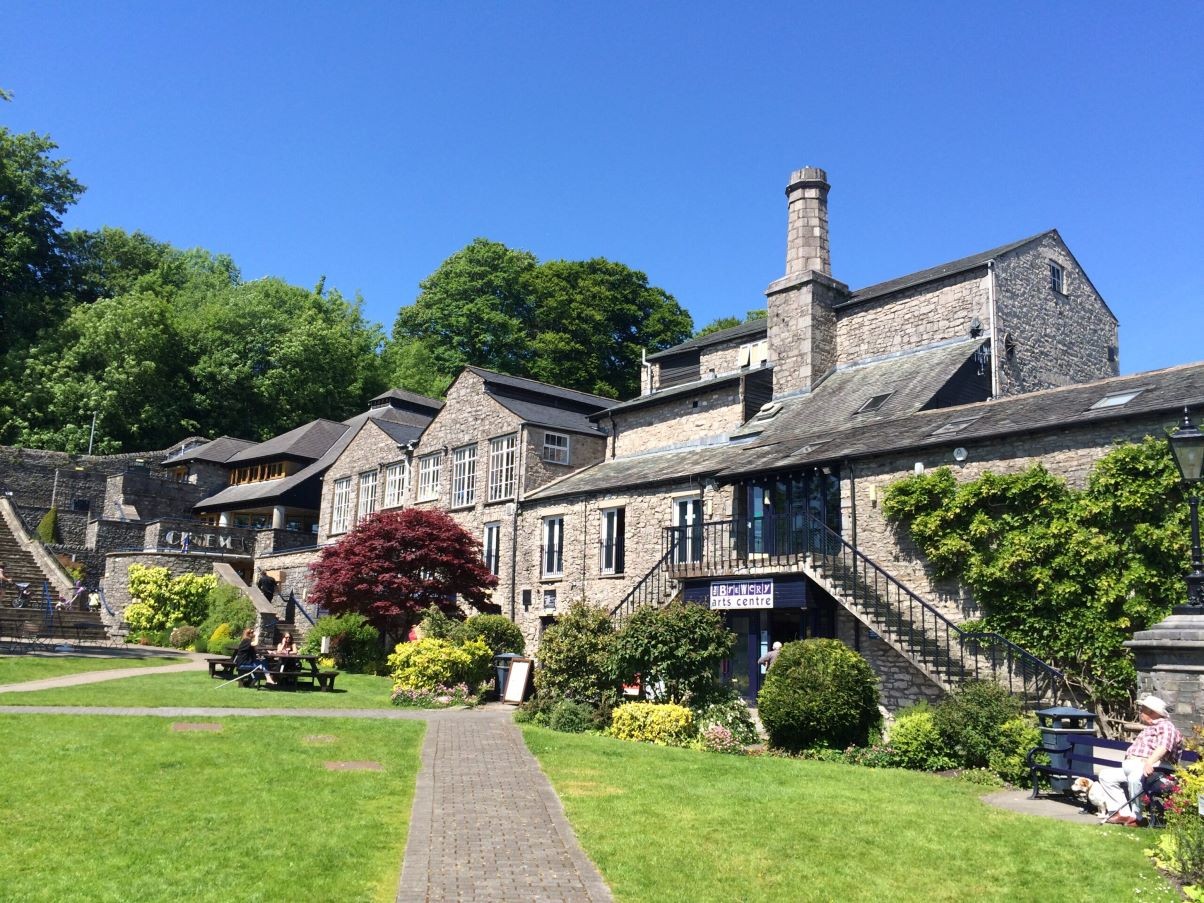 The iconic Brewery Arts in Kendal reopens today, giving people the first look at the £850,000 revamp work that has gone on during lockdown.
The arts centre will be open for cinema screenings, indoor and outdoor hospitality, creative learning workshops and private events in the new boutique Digital Lounge.
As part of a phased reopening plans, Brewery Arts will be open Thursday to Sunday.
It will be the first time the public can enjoy the many upgrades that have been taking place behind the scenes during lockdown.
The fully refurbished venue now boasts a transformed two-screen cinema complex with luxurious seating and giant screens.
The Digital Lounge has been created for small groups to enjoy private immersive screenings, box set marathons and even gaming sessions.
There has also been a redesign of the restaurant, bar and all public spaces, with new signs, branding and contemporary interiors.
Creative learning classes and talent development programmes will now be housed in revamped creative studios, with new pop-up film and music making facilities.
Chief executive and artistic director Miriam Randall said: "Brewery Arts is a space for everyone to enjoy, a creative hub at the heart of community life, and the team and I are ready and raring to welcome people back.
"The improvements to the venue have ensured that the centre remains relevant, we are now not just keeping pace but can face the future with confidence.
"Brewery Arts has always been a vibrant and lively space, and we are so looking forward to the buzz of people having a good time here again, whether it be for dinner and drinks with friends, a family movie or creative workshop.
"This is a significant step of our phased reopening and one that brings us closer to being able to share our full cultural offering with our communities."
The large-scale refurbishment took place during lockdown thanks to £850,000 of capital grant funding that was secured before the pandemic and ringfenced for building improvements.
The next phase of re-opening will welcome back theatre, live music and more as Brewery Arts further realise their ambitions of becoming Cumbria's first centre for cross artform innovation.