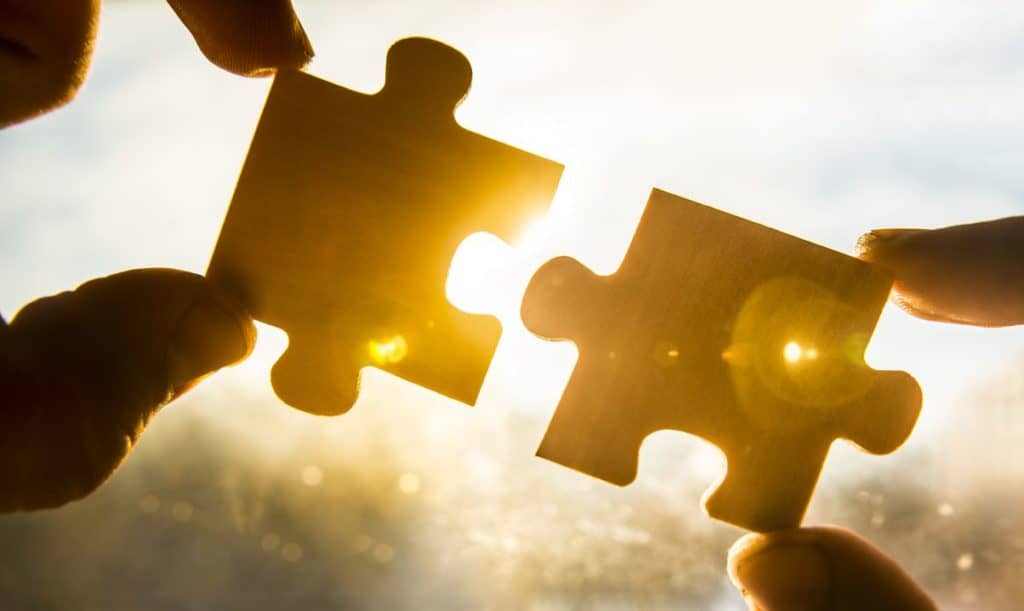 Cumbria's six district councils and the county authority are set to be scrapped, the Government has announced – to be replaced by two unitary authorities covering the east and west of the county.
The east council will cover Barrow, Eden and South Lakeland and the west will cover Allerdale, Carlisle and Copeland.
The Government said: "Establishing these new unitary councils will help ensure that people and businesses across Cumbria can have the sustainable high-quality local services they deserve. 
"This reorganisation will bring significant benefits to the area, giving local leaders the tools to help level up opportunity and prosperity across their communities."
The locally-led plans are being implemented, subject to Parliamentary approval, after a period of consultation which considered views from residents, business leaders and councils.
The Secretary of State has asked the existing council and their partners to work collaboratively and constructively together to drive forward the process of establishing unitary councils while plans are laid before Parliament for approval.
Part of Government's levelling-up plans
Local Government Secretary Robert Jenrick said: "I have always been clear that any restructuring of local government must be locally-led and will not involve top-down solutions from Government.
"Residents, businesses and service providers in have had their say on what will work best for their area and now councils in Cumbria can start planning for the next step.
"This is part of this Government's mission to level up every part of the country, by devolving power to our regions."
Moving forward, the necessary secondary legislation will be put in place subject to Parliamentary approval, to implement the decisions which have been made for the area.
At the beginning of next year, a draft structural changes Order will be laid in Parliament.
This will include plans for transitional arrangements, including for elections in May 2022 for the future unitary councils.
Tory MPs welcome plans for reorganisation
Four of the county's Conservative MPs have welcomed the move.
Mark Jenkinson, Workington MP, said: "Every Cumbrian MP, and every district council agreed that a two-unitary council solution was right for Cumbria.
"I am delighted that the Secretary of State has announced that the districts will be split in such a way to put Allerdale with Copeland and Carlisle.
"I believe this is the right decision for Cumbria and provides a real opportunity. I wish to pay tribute to my colleagues in Westminster and in local government, who have worked incredibly hard to achieve this, In some cases many years.
"There is a huge piece of work in front of us as we transition to the new arrangements, and I look forward to working with the councils to effect tangible positive change for my constituents.
"New unitary structures pave the way for a devolution deal and an elected mayor for Cumbria, giving us a once in a lifetime opportunity to unleash the Cumbria's potential. I look forward to those discussions.'
Simon Fell, Barrow and Furness MP, said: "This decision will ensure strong, joined-up, and effective local government across Furness and strengthen Cumbria's voice as a whole
"It opens up discussions on a devolution deal which will be incredibly beneficial for our communities, and provides a stepping stone to electing a mayor for Cumbria. Those watching the growth in investment and influence of the North East under Ben Houchen will see why that matters so much to us here."
Trudy Harrison, Copeland MP, said "Local Government in Cumbria was last reorganised in 1974 and it is clear that the system needed to be modernised to promote clearer areas of responsibilities, accountability and transparency.
"Residents will benefit from their hard-earned council tax being spent more efficiently and at best possible value.
"I welcome these changes that dovetails into the governments levelling up and devolution agenda and will create an authority with a strong, single and focused voice."
John Stevenson, Carlisle MP, said: "This is a very welcome announcement and has the potential to transform how Cumbria works for years to come.
"It is also the foundation for a devolution deal for Cumbria which is the real opportunity to truly change our county in a positive and beneficial way. I look forward to working with my fellow MPs and local political leaders to make this happen."
However, Penrith and the Border Conservative MP Neil Hudson said he was disappointed by the announcement.
He said: "I am deeply disappointed that this decision has been made. As we are coming through the pandemic, I do not believe this is the time to be even contemplating radical re-structuring of local government, which across Cumbria has put in a Herculean effort supporting people through this crisis.
"I had said that if this did have to go ahead my preference was with the Eden and Carlisle submission of a north-south structure rather than the east-west split we are now faced with.
"We now have to make the best of this disappointing decision and I will work with central and local government on a constructive cross-party basis to try to secure the best outcome for folk right across our county."
'We're in the middle of a pandemic'
But Tim Farron, MP for Westmorland and Lonsdale, said: "It speaks volumes about how little the Conservatives care about Cumbria that in the middle of a pandemic, when we're trying to get the economy back on track they decide to force on us a full-blown reorganisation of our local councils.
"But as these new councils start to take shape, Liberal Democrats in Cumbria will be committed to making sure that these new authorities are totally focused on the big issues that matter to local people like affordable housing, social care and the environment, as well as continuing to work hard and serving local residents all year round."
Four options for reorganisation
Following consultations, the authorities in Cumbria put forward four options for the Government to consider for local government reorganisation.
They were:
Four proposals for Cumbria were put out for consultation:
Barrow, South Lakeland and Lancaster jointly submitted a proposal for two unitary councils: The Bay comprising the area covered by Barrow Borough, South Lakeland District and Lancaster City Councils and North Cumbria, comprising the area covered by Allerdale Borough, Carlisle City, Copeland Borough and Eden District Councils.
Allerdale and Copeland jointly submitted a proposal for two unitary councils: West Cumbria comprising the area covered by Allerdale Borough, Carlisle City and Copeland Borough Councils and East Cumbria, comprising the area covered by Barrow Borough, Eden District and South Lakeland District Councils.
Carlisle and Eden jointly submitted a proposal for two unitary councils: North Cumbria, comprising the area covered by Allerdale Borough, Carlisle City and Eden District Councils and 'South Cumbria' comprising the area covered by Barrow Borough, Copeland Borough and South Lakeland District Councils.
Cumbria County Council submitted a proposal for a single unitary council covering the county area of Cumbria – One Cumbria.
Read the reaction of county leaders here
But three authority leaders said they were disappointed with the decision. Read why here.
Cumbria Local Enterprise Partnership welcomes the decision. Read more here.
Listen to Mike Johnson's thoughts about the reorganisation in this interview by Lakeland Radio.
'It's a bad day for local government in Cumbria' claims county council leader. Read his statement here.