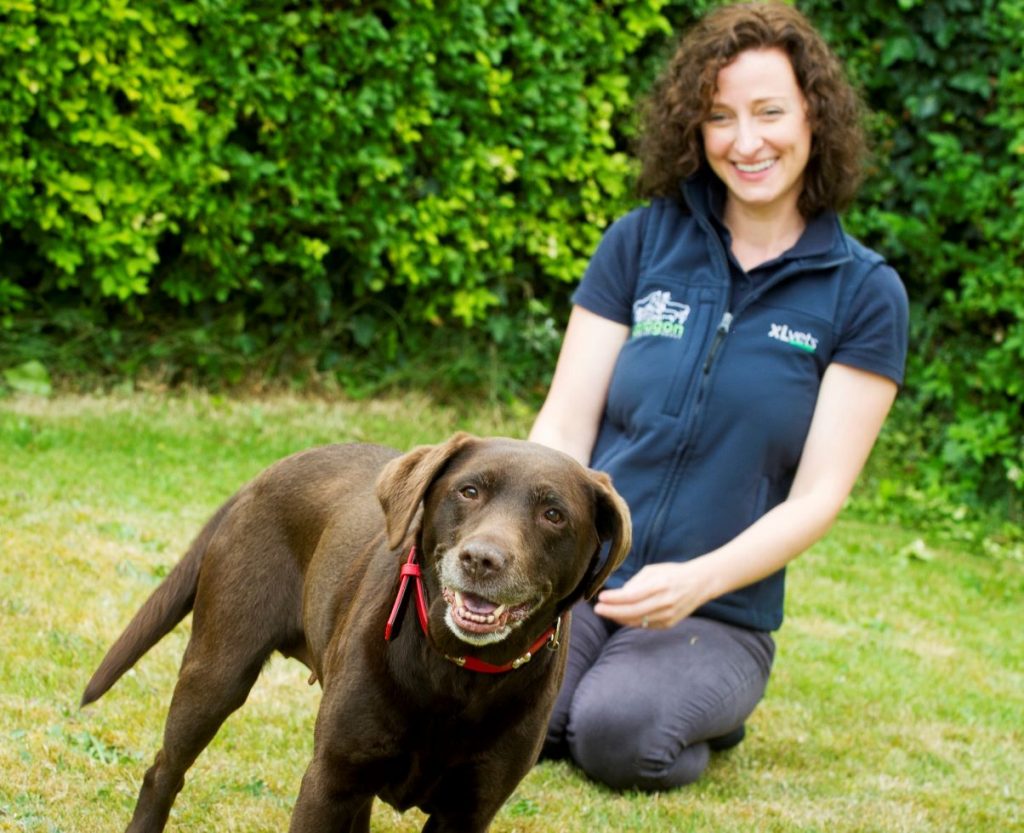 A veterinary group has made a plea for dog owners to get their pets spayed after a family's beloved labrador had a lucky escape when she developed a potentially fatal condition.
Nine-year-old chocolate labrador Mars was taken to Paragon Veterinary Group's practice in Wetheral, near Carlisle, earlier this month after becoming lethargic and going off her food. When her condition failed to improve following treatment with antibiotics and anti-inflammatories an ultrasound revealed she had pyometra – an infection of the uterus.
Laura Binnie, a small animal vet at the group, said the only option was to carry out an operation at its Dalston practice to remove the infected uterus and ovaries.
"It really is life-saving surgery because if you don't do it then the uterus will just continue to fill with pus and it could eventually rupture," she said.
"It's not something that we take on lightly, but it's something that we sadly see far too often. We're probably seeing at least one similar case every couple of weeks to three weeks."
However, Laura says the condition can be avoided completely by having dogs spayed.
"We feel quite passionately that if you aren't going to breed from a dog then you should neuter them," she said.
"You should only breed from dogs that are five to six years old, depending on the breed, and we would strongly recommend getting them spayed as soon as their breeding days are over to avoid this happening.
"In this case Mars had a very lucky escape, but sometimes dogs can get so poorly there is no option but euthanasia."
Mars' owner, who lives near Carlisle, said she had now recovered fully from the operation and is happily enjoying walks again.