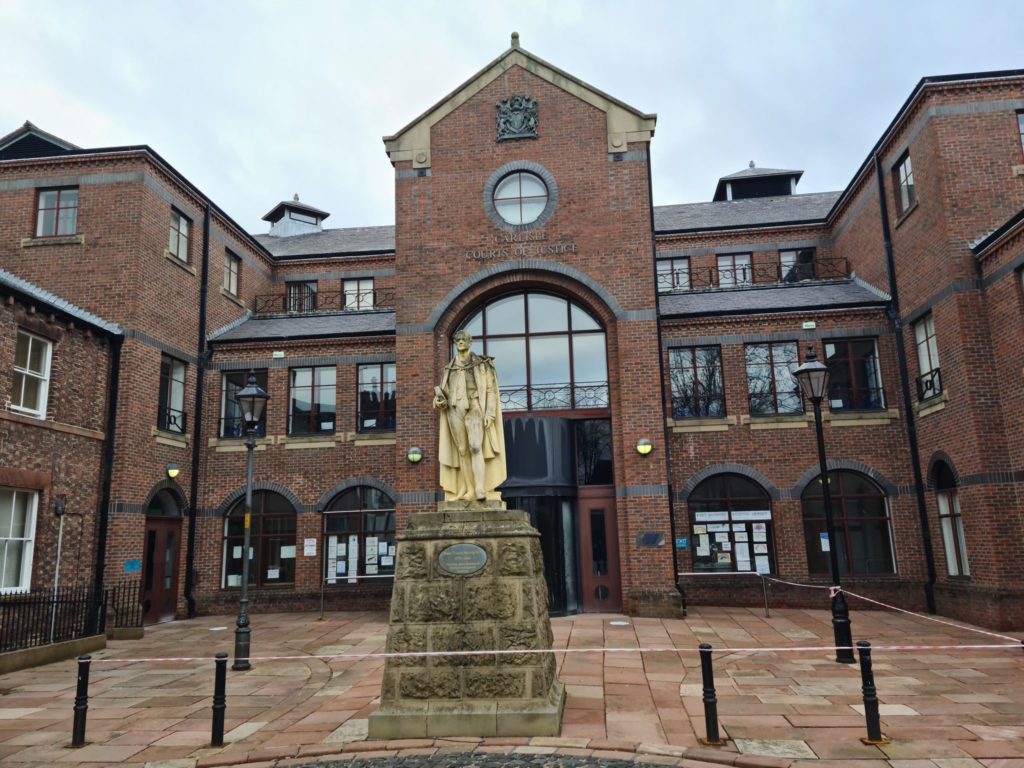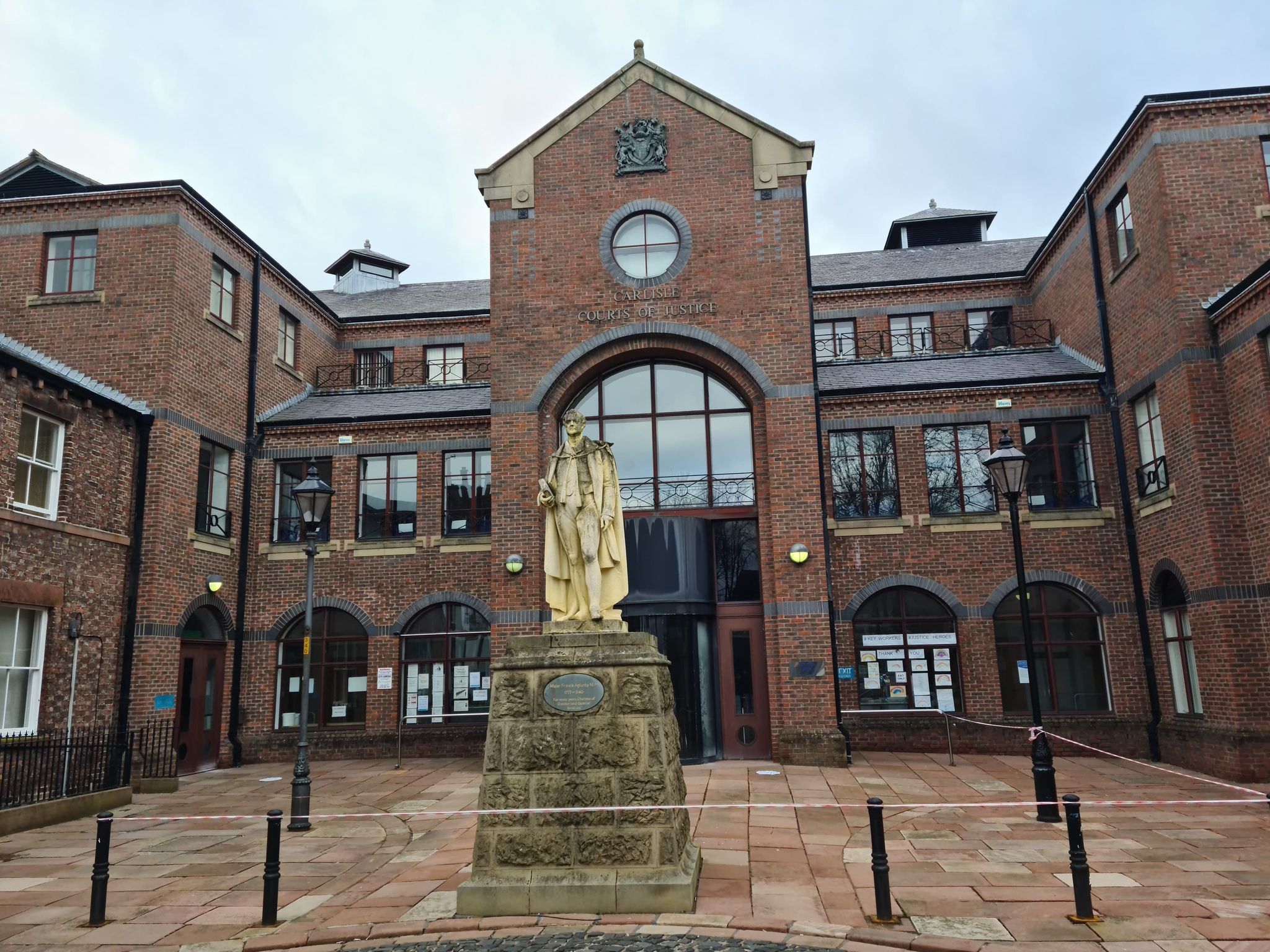 Before Lee McKnight's killers were handed life sentences, Carlisle Crown Court heard a deeply moving impact statement from his mother, Wendy, on behalf of their family.
"Where can we start with this? This must be one of the hardest things any family has to cope with. Every family has lost loved ones through different causes. But this is a lot different as you don't expect your son to be murdered and taken away so soon without even being given the chance to say goodbye.
"It has been awful. This has pushed our family to the limit but we know we are a strong family and we can get through this horrendous tragedy. Lee was loved by so many: by us as parents (Wendy and David), by his sister, Donna, and brother, Robbie; and also by his grandparents, as well as our extended family and all his friends far and wide.
"Lee didn't get to meet his five-month-old niece — again such a shame especially as he had so much love to share with her. Lee always greeted you with his bouncy walk and sunshine smile, he was always polite and courteous and always had the time for a chat. He was thoughtful and never missed special occasions, including father and mother's days, birthdays and Christmases.
"When he was at school, Lee did well and we never had any trouble getting him to attend and go every day. You may be thinking that we are saying only good things about Lee because he was our son, but they are all true. When Lee was little, he had an obsession with lawnmowers, strimmers and all kinds of garden machinery, and he couldn't wait for his dad to get home from work to see what grass needed cutting.
"If it was left to Lee, we would have cut grass every day and he would often chat to neighbours about their mowers and their grass. We often spent Saturdays at Rickerby's agricultural suppliers, looking at tractors and mowers. Family holidays were important. Even when money was tight with three children, we managed to get away every year, whether it be to a caravan or camping.
Fantastic memories
"These times were special and we made so many fantastic memories. One particular holiday sticks in my mind: when we drove to Southport to a campsite, only to find that there was lawnmower museum next door. He was in his element and that really made his holiday special. Lee had a few jobs, starting off with a paper round — assisted by his grandad — then working in a restaurant and various factories.
"Lee was never scared of hard work. He did have a large group of friends and we know that he did get into some trouble. But he did show remorse for his wrongdoing and he did pay the penalties. We helped him get trained to work on building sites, as a labourer, and he enjoyed these times and made some good friends.
"It was during this time, at the start of the first lockdown, that he looked happy and the best he had looked for a while. He was always willing to help around the house and do chores without complaining, especially gardening jobs. We have so many special memories of this kind and generous son, many that we will keep close in our hearts for the future.
"We are a close family and thoroughly enjoyed the times we had together; from his simple tastes at Christmas to his fun-loving and carefree attitude. Whatever Lee may have done, nobody deserves to go in such a vile, violent and tragic manner. It is hard to believe that he was brutally beaten to an inch of his life and then dumped face down in the river alone.
"The only comfort we have is that he didn't die in that awful house on Charles Street. It continually goes through our minds about his last steps over the doorway into that awful house and knowing what was in store for him: the trap and the violence he was about to experience in that torture chamber. We can almost feel the kicks and punches getting thrown from all angles; then the hard blows smashing into his skull and face.
Pain and suffering
"Then the whip head thrashing and cutting into his skin; whatever other weapons were used, we will never know. We can't imagine the pain and suffering Lee went through alone in the hours before his death and why anyone would stand over a lifeless body and fail to call for medical help. Then there are the selfish acts that those offenders did to get rid of his body in an attempt to minimise their involvement.
"We are desperately concerned that true justice is given to those who have been involved or assisted in the death of Lee as we believe that they should be punished for whatever part they played in his tragic and horrendous end. This relates to all the people involved from the start to the finish of the attack; from him being encouraged to go to the house and the attack, to the disposal of the body in the river.
"Knowing that Lee was on his own and seriously injured, with no one to look after him for a period of time and him being man handled like a lump of meat, upsets me every time I think about it. We wish we could have been there to protect Lee and, as parents, even sort out the problems he was having. But that opportunity wasn't ever an option.
"The night we were told of Lee's death was one we wouldn't wish any parent to experience. It was the day before my birthday and a few days later was Donna's birthday, and this will always dampen any birthday celebrations in the future. We actually found two unwritten birthday cards in Lee's room the next day, showing that he was so thoughtful and kind.
"July will never be the same. I so miss him being around and find there is a real hole in my heart, having lost him so young. We do get emotional and have low and hollow moments, thinking that things like this happen to other people and not us. Dealing with this is so hard and while his memory will always be with us, we hope this pain will ease in time.
"We do try and go about our lives a normal as we can, but underneath our hearts are broken. David, my husband, is a keen fisherman and has been for over 40 years, and knowing that Lee's last resting place was in a river he knew well has affected him. I know it makes him think of Lee every time he goes fishing.  
"He was loved by so many and we were proud to call him our son. It's hard to believe that Lee will never walk through our front door again and there will always be a spare seat at our table. We will miss his smiling face and infectious laugh. There isn't a day goes by when we don't think of him."