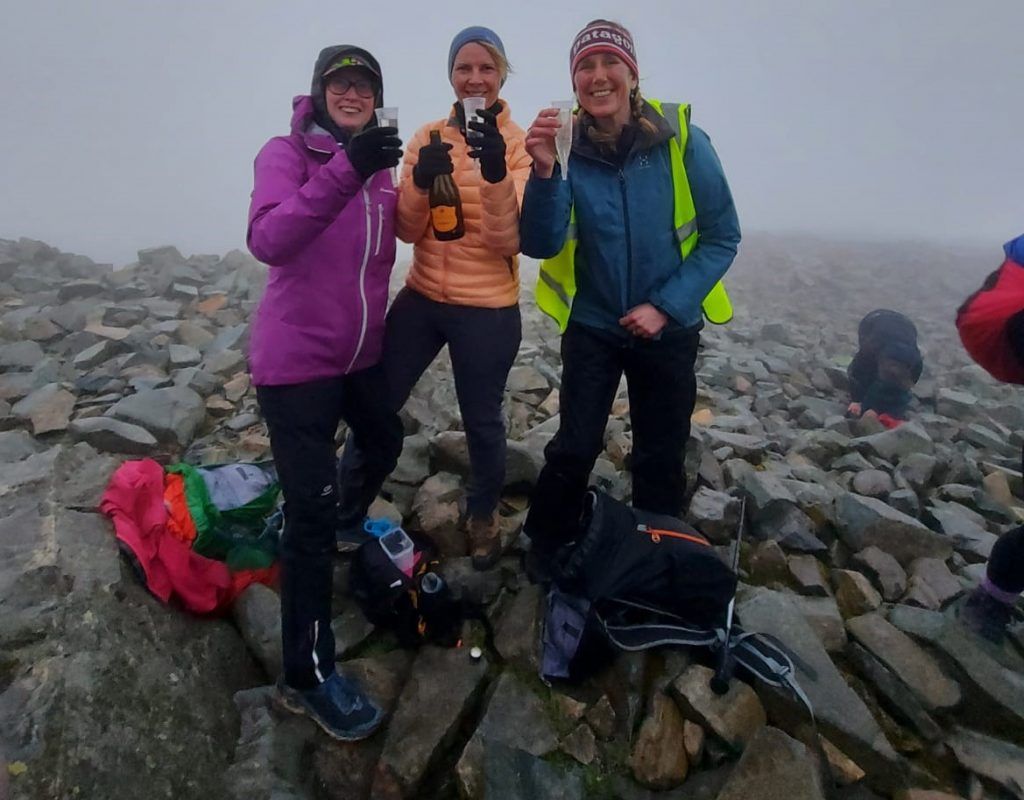 Charity walkers from a Cumbrian hospice have hit the heights after smashing their own fundraising record.
More than 125 people set off up Scafell earlier this month to raise funds for St Mary's Hospice in Ulverston.
The £60,000 they brought in by scaling England's highest mountain is the most ever raised by the hospice, and provide much-needed services for people in Furness and South Lakes.
This includes paying for those using the hospice's In Patient Unit or Hospice at Home services, and also the recently re-launched Living Well services.
St Mary's events and challenges manager Mel Dixon said: "We have completely smashed the previous best, it really is remarkable.
"It always takes a few weeks after an event to know what you've raised, because you have to wait for all the sponsorship money trickling in. I knew we would do well this year, but this has gone beyond even my wildest hopes."
The £59,282 raised is over £20,000 higher than the previous best.
"We really are more than just a hospice," Mel said. "We provide care via a number of channels to people across the area. That might be by providing therapy to help someone manage pain or a life limiting illness, or the support of our family and bereavement support team, who've had their busiest year on record.
"Our help is always free to our patients and their families — always — but we get less than a quarter of our funding from Government, so we have to raise the rest.
"Obviously in the last 18 months that has been difficult, with most of our events cancelled or moved online because of the pandemic, which is why it's so important that we did so well with this challenge.
"I'm so proud of everyone who came along on the walk, and the friends, families and colleagues of our walkers who have dug deep to support them, and us. Thank you all so much."
Next summer there will be two events — a three peaks challenge for those who want to push themselves to go higher than Scafell, and a gentler yet still challenging walk up Grizedale Pike for everyone else.
There is also the return, later this month, of the most popular St Mary's event — Walk to Remember — a family friendly walk from Ulverston to Barrow where participants celebrate the lives of loved ones lost.
Mel added: "There is just about time for people to sign up for W2R. It's our most popular event each year and we were absolutely gutted when we had to cancel last year."
For more information, visit www.stmaryshospice.org.uk