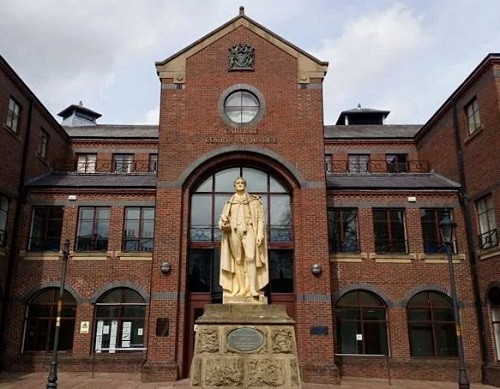 A Kendal mum has been handed a prison sentence for kicking and stamping on a teenager during a vicious mob attack which also involved her three sons.
Victoria Nelson, 41, joined in violence which erupted at her Kent Street home after the teen and his then girlfriend went to the address on August 21 last year.
The girlfriend was previously involved in a relationship with one of Nelson's sons.
After the teen plunged down some stairs — having been either pushed or fallen — he was set upon while defenceless and curled up on the floor. 
Nelson was caught on camera stamping on him twice; she then held the teen as her sons joined in the attack and, finally, delivered two kicks to his head.
The teen was later sent a graphic video clip by one of his attackers of the violence, which continued in the street and involved a number of men.
He was taken to hospital and underwent scans which showed there was no bleed on the brain or fractures. His injuries were limited to cuts and bruises.
Nelson appeared at Carlisle Crown Court today and admitted assaulting the teen, causing actual bodily harm, and had spent more than 300 days either in custody on remand or subject to a qualifying curfew.
The court heard she was sorry and, having viewed video footage, was left sickened and ashamed by her criminal conduct.
Judge Nicholas Barker imposed a 12-month prison term and heard Nelson was likely to have already served her sentence. 
Judge Barker told Nelson. "You, as the adult, the parent, took a role in front of your children which was quite disgraceful, and an appalling example to set."‬