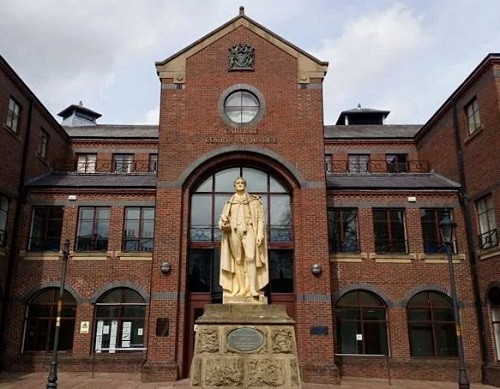 A pensioner accused of exploiting a man who was removed from a six ft north Cumbria shed — where it is believed he may have lived for several decades — has died, a court was told today.
Peter Swailes senior and his son, 55-year-old Peter Swailes junior were jointly charged as part of a probe into alleged modern slavery offending.
This was carried out by the Gangmasters and Labour Abuse Authority (GLAA), supported by Cumbria police and the National Crime Agency.
Swailes senior, then aged 80 and of Brampton Old Road, Carlisle, and his son Swales junior appeared at the city's crown court earlier this year and each denied one charge.
This alleges that Swailes senior and junior "conspired together and with others" to arrange or facilitate the travel of another with a view to exploitation".
This is said to have occurred between July 31 2015, and April 25 2019, and — it is alleged — involved the exploitation of a man aged in his 50s who, investigators have previously stated, may have lived in the shed north of Carlisle for up to 40 years.
During a short crown court hearing this morning in front of Judge Richard Archer, it was confirmed that a death certificate had been received in respect of Swailes senior.
Prosecutor Barbara Webster said the late Swailes senior would be mentioned as an alleged "co-conspirator rather than a defendant" on the formal indictment.
This will be amended in due course, the judge was told.
Swailes junior, of Low Harker, Carlisle, is due to stand trial in front of a jury from January 17 next year.