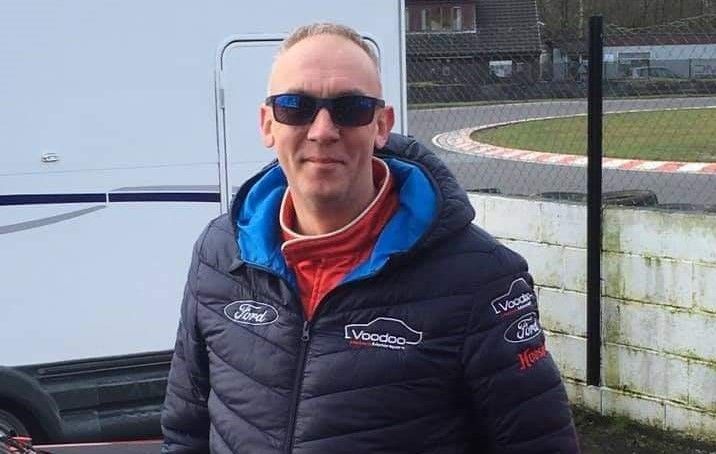 A car meet in memory of a South Cumbrian enthusiast will take place next weekend.
Friends and family of Mark Dempster, who died in July after a short battle with cancer, have arranged the event in his memory and said they have pulled out all the stops for motoring and motorsport fans and to make sure his name lives on.
The Mark Dempster Memorial Car Meet takes place on Saturday September 24 at Lakeland Motor Museum in Backbarrow, near Ulverston and 80 cars are expected to attend the charity fundraiser.
Organiser and friend Edward Mudd said: "Mark was a good friend who helped me get my stepdaughter into rallying and encouraged her to follow her passion. He was a fantastic person who loved to come to my house and have a coffee and natter about cars or his daughter Sophie and his future plans with his fiancee Lianne."
Mark, of Barrow, was a retired police officer and rally driver. A supporter of local charities, notably the local homeless shelter, and a volunteer for St John Ambulance, he had two wishes – to marry Lianne, which the staff on the ward Mark was being treated on managed to arrange at just 24 hours' notice and to continue his charitable work by raising funds through a car show.
Organisers have collected cars for the show for the day, but they have organised for a charity raffle to also take place in order to raise money for Macmillan Cancer Support and ward nine of Furness General Hospital, where Mark was treated.
Local businesses have rallied to support the cause offering up some incredible prizes coming from all over the county. West Point Woods on Walney Island have offered a two-night stay in a glamping pods, Keith Edwards Motor Services has offered a voucher for a free MOT along with family entrance vouchers to Lakeland Motor Museum, Beatrix Potter, South Lakes Animal Park, Haverthwaite & Lakeside Railway and Lakes Aquarium.
Further prizes include meal vouchers to spend at local eateries including The Manor House at Oxen Park and Cafe Ambio, plus Barrow Raiders have offered two pairs of tickets to their Oktoberfest event at Craven Park.
Furness Brick & Tile Co at Askam has sponsored the cost of printing the raffle tickets and Barrow company Grafixsigns printed event promotion material.
There will also be other motorsport memorabilia prizes on offer on the day, including a rally experience passenger ride alongside a top national rally driver and other signed merchandise.
Edward added: "I just want to make him proud of what we have been able to achieve. I personally want to thank everyone who's donated raffle prizes, ticket printing and all those who are coming to join us with cars on this great event."
There are 27 prizes currently to date and raffle tickets are on sale now, and can be purchased for £2.50 via PayPal by emailing [email protected]
People are encouraged to visit the show, taking in the display of vehicles and chat to their owners from 10am onwards.