A Lake District legend is safe in his home, his new owners have pledged.  
Fans were worried that Teddy in the Window, who has lived in a garage on the edge of Derwentwater in Keswick for over 30 years, would be evicted after his home was sold as part of the Brandlehow Cottage deal.  
The sale has been controversial in the town as the new owners, Jag Chana and his wife Kate, want to demolish Brandlehow and replace it with a low carbon eco-home.  
Teddy's garage is covered in notes, postcards, letters and cards – going back decades – but there was concern about his future when a large amount were removed in mysterious circumstances – leaving the garage looking bare.  
The former owners' daughter Deborah Clarke, 57, of Loweswater, who is still looking after Teddy's Facebook page, said she was first informed of the missing cards via social media.
Deborah's family, the original owners of Teddy, are keen to see him stay in his home by the water and the Chanas have confirmed they also have no plans to remove the bear.  
The couple are represented by KnoxBhaven. In a statement it said: "Our client has no knowledge of changes that have occurred to the letters to Teddy in the Window.
"Our client has made clear their intention that Teddy in the Window is to remain as it is in the garage, a much-loved part of Brandlehow Bay.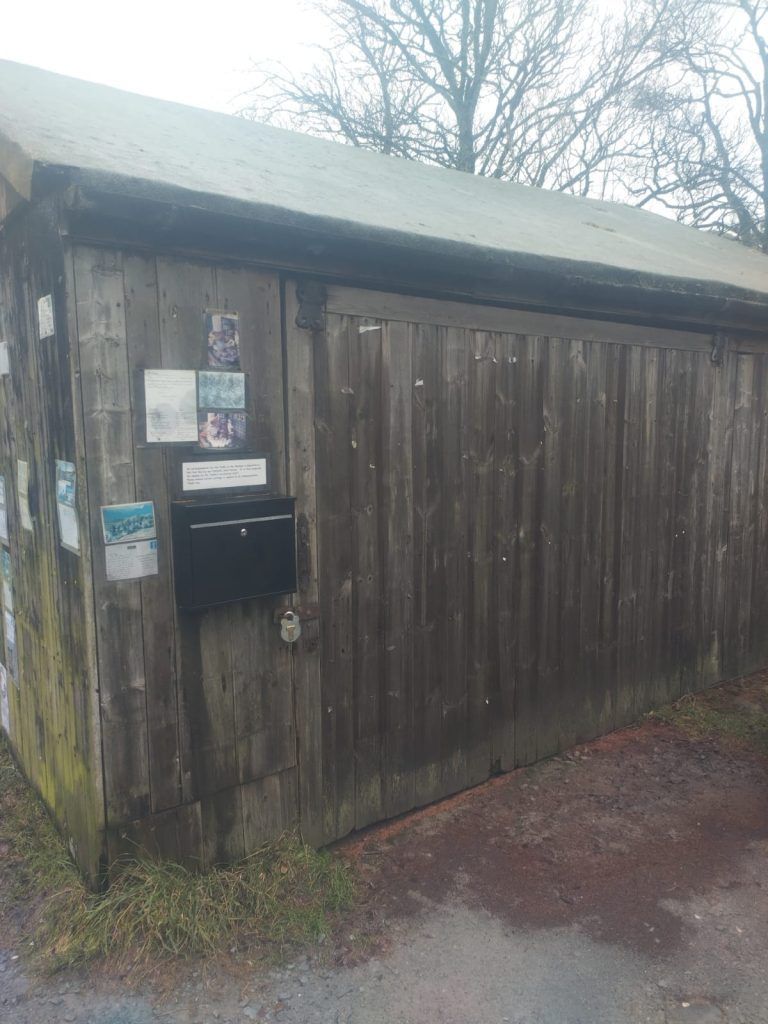 "While our client is the owner of the garage, they do not administer the Facebook page for Teddy in the Window."
Teddy first came into Deborah's life 35 years ago, when her parents found him on the shore of Derwentwater.
She said: "When my parents first moved here my mum and dad found a Teddy on the shore one day, so they put it up in the window of the garage thinking someone would claim it.
"After a year or two, he started getting the odd Christmas card and over time he started to get even more letters. So many people were leaving him little notes that we put a slot in the garage and started raising money for charity."  
Teddy has since raised money for Lake District Mountain Rescue Search Dogs, Community First Responders, Breast Cancer UK, Macmillan, Battersea Dogs & Cats Home and Pets Lifeline.
He is so popular online that he has over 1,800 followers on his Facebook page and fans in America and Australia.
Deborah said: "I've had various suggestions of organising a teddy bears' picnic and there's people who want to see a book made out of the letters left for him.
"I'm actually looking for a publisher for the story of how he got to be there and I have illustrated it myself. But generally, Teddy has just been growing from strength to strength.
"I want Teddy to stay safe and I would love him to stay in the same place. I still wonder if the person who dropped him all those years ago actually knows about him now."