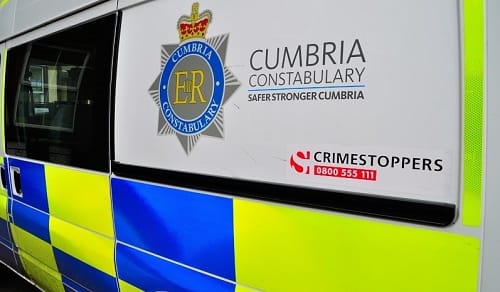 [P]olice are investigating a report of a sexual assault against a 14-year-old girl in Whitehaven over the weekend.
The girl was picked up in a car, a light-coloured large estate vehicle in Duke Street, Whitehaven, at some time between 11.45pm and midnight on Friday 14 July 2017.
The man has then sexually assaulted the girl whilst they were both inside the car. He is described as around 40-years-old, of large build and with rough skin. He had very short spikey grey hair with dark brown parts and spoke with a local accent.
Officers are appealing for anyone who has witnessed the vehicle approach the teenager on Duke Street, or alternatively for anyone with any information in regards to the incident.
Anyone with any information should contact police referencing incident number 2 of 15 July 2017.
Email: [email protected]
Call: 101 and ask to speak with DC 2305 Rae
Crimestoppers: 0800 555 111 anonymously