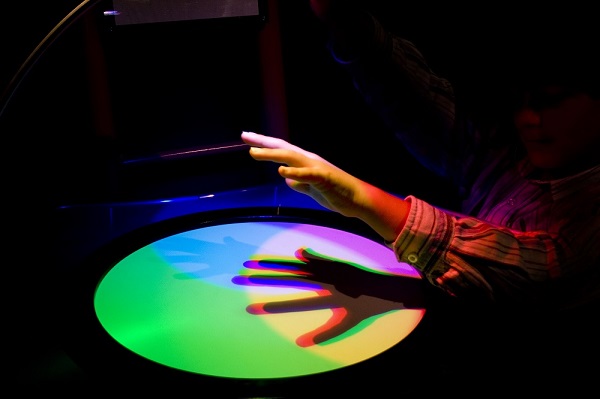 [I]T'S LIGHTS, colour, action at The Beacon Museum with an interactive glimpse into the world of light and darkness.
Optics: Light Colour, Action arrives at the Beacon Museum on Tuesday, December 12 and runs until January 7, and is the latest in a series of science orientated exhibits at the Whitehaven harbourside museum.
The exhibition features experiments with lenses, lightning and luminosity, and visitors will be able to interact with light manipulating gadgets such as zoetropes, praxinoscopes and much more.
Alan Irwin, Business Development Manager at The Beacon Museum, said: "This exhibition is as much about the human brain as it is about the science of light.
"Our eyes and brains interpret light in so many different ways, and those organs are relatively easy to fool through what we call optical illusions.
"So, make sure you come and give your brains and eyes a workout, the exhibition is only here for a short time."
Also at The Beacon Museum during the festive season, visitors can see the popular Little Works of Art exhibition, featuring Christmas cards from throughout the ages.
The Santa's Christmas Card trail will be running at weekends and from December 16 until 23 for ages three and up, and costs £5 which includes a craft workshop and gift.
Copeland residents can explore the museum for free at this time using the Copeland Pass – this includes access both exhibitions.
For more information on any of the above contact The Beacon Museum on 01946 592302 or visit www.thebeacon-whitehaven.co.uk.