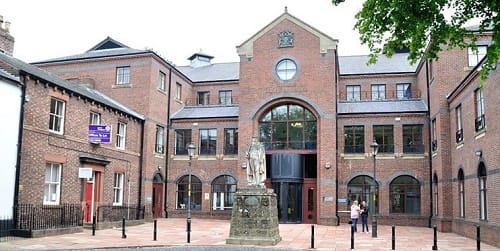 [A] SOUTH Cumbria man has admitted downloading more than 1,600 indecent photographs of children – and distributing some of them.
Almost a third of the prohibited pictures made by Steven Andrew Airey are classed in the most serious bracket of category A, Carlisle Crown Court heard.
Fifty-year-old Airey entered guilty pleas to six offences when he appeared over a video link from HMP Preston in front of Judge Peter Hughes QC today (MON).
Airey admitted making 564 category A indecent photographs of children, along with 284 category B images and 762 in category C. This was done during a period between February and August this year.
He further admitted three counts of distributing an unspecified number of category A, B and C photographs, between April and August.
Judge Hughes heard it was "a very bad case of its type". "The images are particularly distasteful," said prosecutor Gerard Rogerson. "There is the added factor that there is distribution of the images involved."
Sentencing was adjourned by Judge Hughes, who directed that a background report on the defendant should be prepared by the probation service.
Airey, of Hall Road, Burneside, will next appear at the crown court on January 23.
In the meantime Airey was remanded in custody.