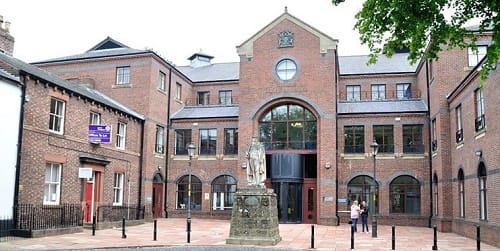 A Carlisle man has been issued with a suspended sentence for theft of computers worth thousands of pounds.
Matthew Binns, aged 29, was sentenced today (12th January) at Carlisle Crown Court.
He received a 10-month jail term suspended for two years.
Binns, who was employed by Cumbria Partnership NHS Foundation Trust, stole NHS equipment worth over £39,000 between January 2015 and May 2017. He stored the stolen items in his garage and sold some of it on Ebay.
Court papers show Binns address as The Promenade, Maryport, however he is now believed to reside in Carlisle.
Binns pleaded guilty to theft at an earlier hearing.
Detective Sergeant Rob Ewin, North Cumbria CID, said: "Binns admitted to stealing the items that included laptops and hard drives during interviews with officers. He explained to officers that he had found himself in financial difficulty and used this to attempt to clear his debt.
"Whilst we sympathise with those who find themselves in debt, we would advise that they seek professional help and support rather than turn to crime.
"I hope that this also sends out a clear message to those who believe they can profit from theft that you can expect to be investigated and put before the courts."
For advice on help with debt please visit www.citizensadvice.org.uk/debt-and-money/help-with-debt.