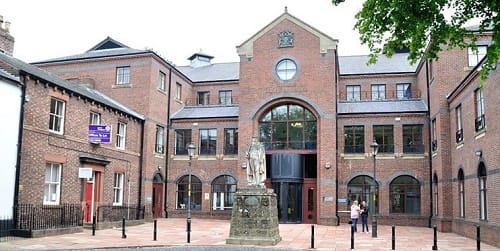 [T]WO men were warned by a judge to expect jail terms after a woman was raped and sexually assaulted in Carlisle on Christmas Eve.
Kabir Hussain, 40, and 31-year-old Marco Martins, appeared side-by-side in the dock at the city's crown court earlier today (MON).
Hussain pleaded guilty to twice raping the woman and also admitted sexually assaulting her. Martins admitted one offence of sexual assault.
The charges follow an incident which is said to have occurred at an address in the city centre in the early hours of December 24 last year.
Both Hussain, of Dod Street, Tower Hamlets, London, and Martins, of Borland Avenue, Carlisle, denied an allegation that they kidnapped the woman on that date. A prosecutor announced that no evidence would be offered on that charge in view of the men's guilty pleas to the other crimes.
Judge James Adkin adjourned the case, and asked for pre-sentence reports to be prepared on both men.
They will receive their respective punishments at the crown court on March 2, and were remanded in custody in the meantime.
Judge Adkin told both men they must now sign the sex offenders' register, and stated: "You should both expect custodial sentences."