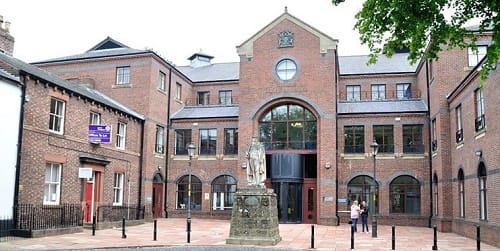 [A] MAN accused of raping two girls and allegedly indecently assaulting two other females is due to stand trial in September.
Alan Wilson, 69, appeared at Carlisle Crown Court to face six separate allegations. Some date back to the 1970s and are said to have occurred in the Carlisle area.
During a short hearing before Judge Barbara Forrester, Wilson pleaded not guilty to each charge.
He denied the alleged rape and indecent assault of a female aged under 16. Wilson also denied one charge alleging indecency with another child who is said to have been aged six or seven; and one count alleging the indecent assault of that same youngster.
Wilson further denied the alleged rape of a girl aged under 16, and pleaded not guilty to the alleged indecent assault of a different female.
A trial, which a prosecutor estimated would last seven days, will take place in front of a jury at the crown court. This was fixed for September 17th.
In the meantime Wilson, of Coombefield Road, Wickhamford, Evesham, Worcestershire, was granted bail by Judge Barbara Forrester.