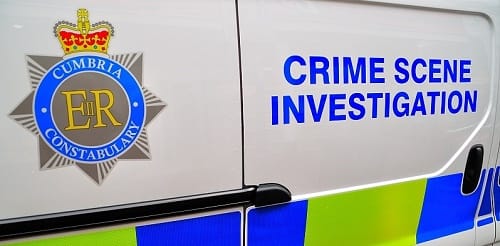 [P]olice are appealing to anyone who may have information regarding a burglary that occurred at a retail premises on Highgate in Kendal, close to the Town Hall, in between 5pm on 28 July and 1.30pm on 29 July.
Property was stolen from the premises and damage was caused.
If anyone has any information, please contact Cumbria Police referencing incident 103 of 29 July 2018.
Email: [email protected]
Call non-emergency number: 101
Or Crimestoppers anonymously on 0800 555 111.