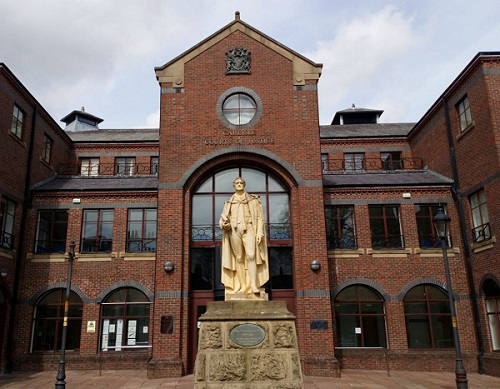 A REPEAT shoplifter has had a town centre shops ban order tweaked – so she can pick up prescriptions.
Kimberley Anne Hodgson, 33, found herself in hot water earlier this year for a spate of offending in Workington and Maryport. Hodgson, of Needham Drive, Workington, was jailed for 42 days by magistrates in August for five shop thefts she committed in just over a fortnight during the summer in Workington and Maryport.
In addition to the prison sentence, she was handed a criminal behaviour order (CBO) – a requirement imposing strict conditions on serial offenders.
Under this order, Hodgson was banned from attending all premises affiliated to Workington and Maryport's shop watch schemes.
However, the CBO was amended in Hodgson's absence during a Carlisle Crown Court hearing today (FRI) by Judge Peter Davies, who heard she needed to collect prescriptions from Workington's Boots branch on Murray Road.
Hodgson remains banned from all shop watch member stores in Workington and Maryport. This includes the Boots branch, although Judge Davies ruled she can visit there to pick up medication only.